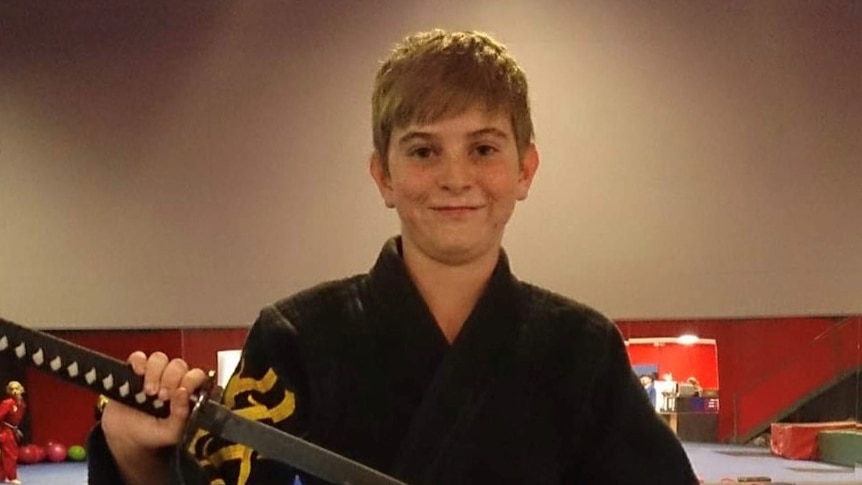 When the growing pains couldn't explain Nick's agony, his mother got on CMT. tested
17-year-old Nick Peachey has the body of an 80-year-old, but doesn't let that slow him down.
The Bathurst student, diagnosed with a rare genetic condition called Charcot-Marie-Tooth disease (CMT) in high school, has big plans for his future.
The hereditary disease affects about 1 in 2,500 Australians and causes progressive loss of muscle tissue in various parts of the body.
"It was a relatively normal life as a kid, apart from knee and ankle pain, I was one of the most athletic kids in my class," he said.
Nick's mother, Tanya Peachey, who works as a trauma counselor for children and teenagers, said he was a natural in all sports.
"His brother wanted to be his manager because he believed he would make it big in the Olympics," said Ms. Peachey.
At the age of 12, the deterioration in his condition began to affect all aspects of his life.
"I was probably going to the emergency room every three weeks because something broke or something was wrong," said Nick.
"We didn't know what the problem was because I was so active but had so many problems."
Ms. Peachey initially said the doctors did not think the pain was serious.
"Doctors had said the pain Nick was having was growing pains, but they wouldn't test for CMT until I was tested," she said.
After their test result was positive, Nick and his two brothers were tested.
All three boys had the gene, but Nick's condition was significantly accelerated by the high arches of his feet.
One of the early symptoms of CMT is called a "hammer toe," which is where the toes curl and cause frequent falls.
"To [my] Diagnosis, I was still very interested in playing AFL [and] I fell a bit and tore the muscle in my hip, "said Nick.
"I live with pain all day"
For the next three years, Nick was in the hospital and had to undergo several surgeries to temporarily restructure his feet.
"One of my biggest problems is pain," he said.
"I live in pain all day every day. It's not funny, but it's another part of my life."
During NSW's COVID lockdown, Nick continued his business studies at Bathurst TAFE while pursuing a career in finance.
"When I was growing up, I always wanted to be a police officer or a veterinarian," he says.
"I have always loved my animals and held people accountable.
'Priceless' support
The non-profit organization Social Futures supports families and individuals throughout the regional NSW in promoting the participation and engagement of people with disabilities.
Social Futures CEO Tony Davies said the organization worked with the National Disability Insurance Scheme (NDIS) to help maximize people's independence.
"For people like Nick, we're helping facilitate and plan the services and support they need to lead a quality life," said Davies.
"It just changed people's lives and gave them the opportunity to enjoy their lives to the full."
Nick has been supported by the service for several years.
Since the service was launched five years ago to bring NDIS to the regions, the organization has assisted more than 3,000 people in western New South Wales.
Ms. Peachy said the support of NDIS and social futures was "priceless".
"Nick is an absolutely amazing young man, but CMT is a degenerative disease," she said.
"He's not even 18 years old and has the body of an 80-year-old, so it's important to think positively.