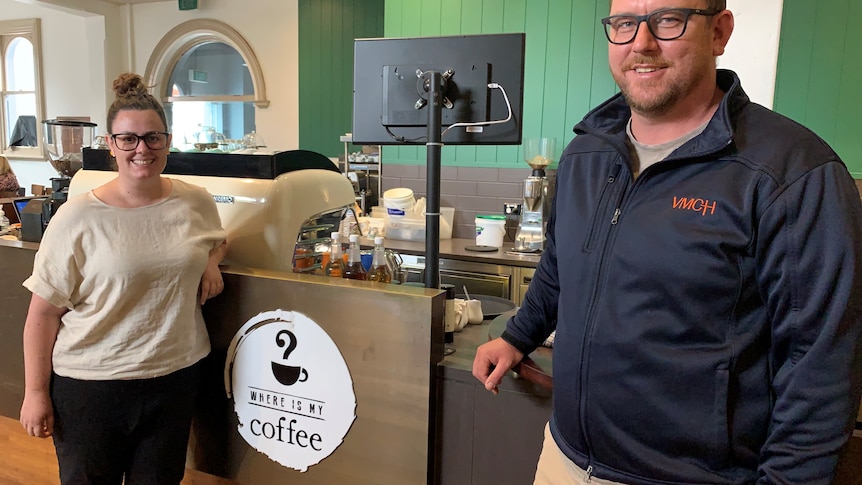 Wangaratta-Café, which was created to support people with disabilities and future employees beyond their own four walls
Employees at a social enterprise cafe in northeast Victoria hope to teach lifelong skills to people with a disability by improving their hospitality and confidence.
Important points:
Tomorrow, on International Day of People with Disabilities, a new social enterprise café will open in Wangaratta
The staff will bring hospitality to the staff of the National Disability Insurance System
Hopefully the program will instill clients the skills and confidence they can use elsewhere
Where's my coffee? The Wangaratta café will officially open tomorrow, Friday 3rd December, on International Day of People with Disabilities 2021.
The cafe is operated by VMCH (Villa Maria Catholic Homes), the community association and disability services manager for the nonprofit, Harley Dalgleish, and said the cafe would be a learning center and employment path for customers under the National Disability Insurance Scheme.
Mr Dalgleish said the cafe had employed disabled workers who would help customers develop and learn new skills, including how to serve and prepare food and coffee, and travel training.
He said the cafe would start bringing customers into the cafe once the staff were fully trained.
On board, Mr Dalgleish said that the time customers spend in the hub would vary by person.
"There is no time limit, you could be here 2 hours a day or 4 hours a day and you could study here for 12 weeks or 12 years," he said.
Beyond the four walls of the café
Mr Dalgleish said the cafe staff will also help guide a customer into employment.
"We will support you in drawing up your résumé, building your self-confidence for an interview and if you successfully find a new job – our employees will be with you in your new job right from the start."
He said the staff will also work with a client's new employer and educate them and their employees about their new employee's needs.
The café team leader Hannah Panter will look after and support employees and customers.
Ms. Panter said the initiative provides an important employment path for people with disabilities that is often overlooked.
In her previous work with disabilities, Ms. Panter said she had actively sought work for clients with disabilities to no avail.
"This removes those barriers and gives customers the skills and confidence to get a job," she said.