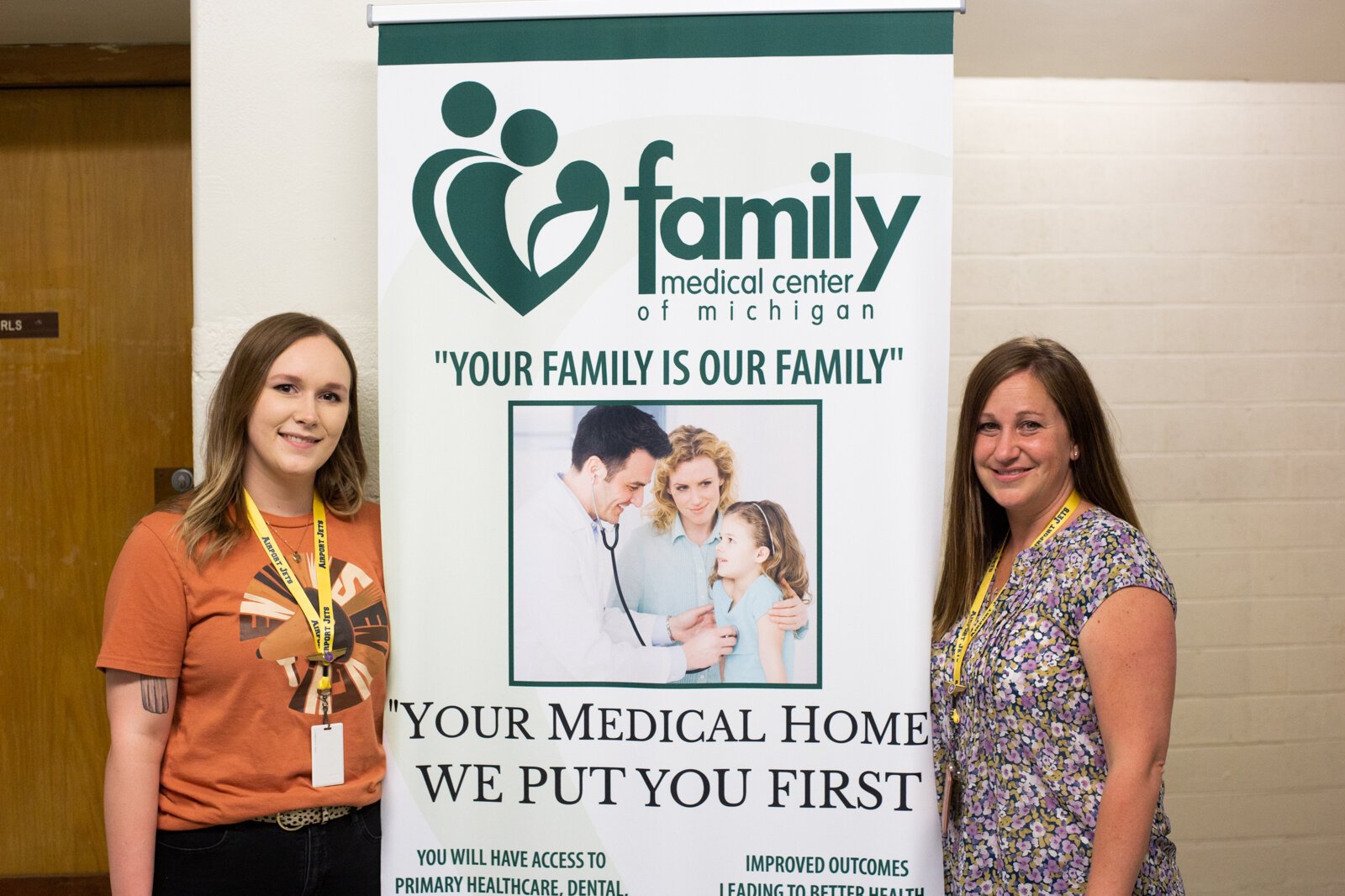 Teletherapy and telepsychiatry visits help students in southeast Michigan improve their mental health
This article is part of health status, a series on how Michigan communities address health challenges. This is made possible by funding from the
Michigan Health Endowment Fund
.
As a safe and reliable access point for Michigan children in need of behavioral health care, Michigan school districts have special prospects for telehealth solutions. As virtual visits become more common, established community health clinics and schools can work together to use technology to give more students the care they need.
A prime example of a successful school-based behavioral telehealth program is the Michigan Family Medical Center(FMC) partnered with 20 schools in Lenawee, Monroe and Wayne counties. FMC, loc Federally recognized health center, works with schools that do not have access to community health services. Since 2016, the school behavioral health program "Someone to Talk To" has offered students teletherapy and telepsychiatry in addition to personal, social worker-led therapy in the school buildings. Airport Community Schools in Monroe County has worked with FMC on this program for three years.

Airport Community Schools staff, including Supt. John Krimmel (far right), meets with Family Medical Center staff including Meredith Gilliam, school services supervisor (far left) and behavioral therapist Alexis Cavins (in orange shirt).
"The positive effects were significant," says John Krimmel, Airport community schools Superintendent. "Telehealth services provided an additional, higher level of support to which we previously had no access."
For all schools supervised by FMC, the possibility has proven to virtually connect students with therapists and psychiatrists, financially sustainable, scalable and particularly relevant for rural communities or other regions with few practicing psychiatrists or therapists.

Meredith Gilliam, School-Based Services Supervisor for the Family Medical Center at Wagar Middle School in Carleton.
"We definitely have needs in our schools that we have seen in our children," says Krimmel. "It was just great not only to be able to offer the services and a seamless introduction to other support services, but also right here at the schools."
Fun, focused, and familiar therapy
With FMC providing both in-person services in the district's buildings and telehealth services, Krimmel notes that students are more comfortable using services and that parents have greater levels of trust and support for FMC. FMC also offers mental health screening services to help identify additional students who need assistance, and the services do not end with the school year. FMC continues to see students through the summer.

Behavioral therapist Alexis Cavins and School Services Supervisor Meredith Gilliam at Wagar Middle School in Carleton.
"We encounter situations in children and families that have a great need for more intensive psychiatric care," says Krimmel. "This enabled us to give them access."
In addition to video and audio calling, FMC therapists engage students through virtual office environments where children can click on a variety of activities, games, and mindfulness techniques to complement their therapy sessions.

A family medical center therapist's virtual office.
"We have some really sharp and talented therapists. They created virtual offices – really fun, colorful, interactive environments on the Internet for students to do exercises outside of home visits, "said Jessica Parsil, FMC Director of Behavioral Health. "Teens like to be on the phone. They like technology. That's what they do."

Jessica Parsil.
Telemedicine also gives students access to a wider range of therapists and psychiatrists to meet their individual needs. A student with a specific need can be paired with a provider who focuses on that subject area. Students who are more comfortable with a male or female therapist can be accommodated more easily.
"That was another benefit – students have access to all of our therapists. We can bring all of our psychiatrists and therapists together and offer their services to any school, "says Parsil. "The therapists have different specialties. So if someone has a diagnosis or a problem in one county and the specialist who could help that patient or student is in another county, we can still bring them together."
Help ready when the pandemic strikes
With FMC's virtual mental health program in place prior to the pandemic school closure, Airport Community Schools was well prepared to deal with the resulting surge in mental health.

Audrey Smith.
"With our services in place, we were able to continue their therapy with very little decline. Our students could just continue to have virtual access to their services," said Audrey Smith, FMC executive vice president. "We continued to go to schools. In some school districts the buildings were open and the students felt very comfortable seeing us in their buildings. But for the most part we did this work virtually. "
Parsil saw that the students faced more stress, anxiety, sleep problems, depression, and anxiety. In addition, more middle school students began vaping, abusing substances like alcohol and marijuana, and engaging in risky sexual and illegal behaviors. While social isolation was tough for all students, those who lived in dysfunctional home environments suffered even more.
"We're really able to investigate various problems that we might not have known about if we hadn't seen the home environment through telemedicine services," says Parsil. "This was really an unintended result. We hadn't thought of it when we started using telemedicine remotely to get a glimpse into the private lives of the students. This has allowed us to change treatment plans by going to difficult and deeper ones Enter into problems that we may not have known. "
A disadvantage of telemedicine is the potential lack of privacy for patients. Students speaking to their therapist within earshot of their parents and siblings may feel uncomfortable or unable to share their thoughts and feelings.
"We need to be aware when they're at home or in the office, and that means others may be able to hear," says Parsil. "Some of our students got creative when needed. Some have a fan that blocks the sound. Some go to the car and hold meetings there to make sure no one is listening. We have to respect the need for confidentiality. "
An important role after the pandemic
When COVID-19 forced medical and mental health providers to switch to virtual services in the spring of 2020, Medicaid and private insurers also changed the reimbursement protocols for those services. As a result, Michigandans have benefited – and telemedicine and telepsychiatry have proven extremely effective modalities for the delivery of health care. Some fear that payers will no longer cover virtual services to the same extent after the pandemic.
"The importance of reimbursement for telehealth services is really critical to reaching everyone," says Parsil. "This platform … removes some of the barriers [such as] Transport, students and parents have to take time off from work and school. It also allows for greater range. With our psychiatric services, we can now offer this in all three districts. It is very important that mental health services can reach more people. That's the beauty of telemedicine. We have seen a lot of positive results. "
As a freelance writer and editor, Estelle Slootmaker is happiest to write about social justice, wellness, and the arts. She is the editor of development news for Fast growing media and chairs The Tree Amigos, Wyoming City Tree Commissioner. Her greatest achievement is her five amazing adult children. You can contact Estelle at [email protected] or www.constellations.biz.
Airport Community Schools Photos by Christopher Slat. All other photos courtesy of the subjects.