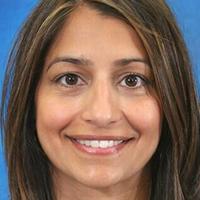 NOT SUSTAINABLE: State lawmakers are urging the healthcare industry to lower its prices | State News
More than a year after a comprehensive study of hospital prices in the United States, Indiana House Speaker Todd Huston, R-Fishers, and Senate President Pro Tem Rodric Bray, R-Martinsville, sent a not-so-subtle threat in the form of letters to state insurers and hospitals.
Their message was clear: Find a way to lower your prices to bring Indiana up to the national average by 2025, or the General Assembly will do what it has to do to get there.
"Studies continue to show that healthcare costs in Indiana are among the highest in the country, and it's about time that changed," Bray said in a Jan. 4 statement. "We understand that the healthcare industry and its pricing structures are complicated, but that's no excuse to ignore the problem and let prices grow at a rate significantly higher than inflation at the expense of hard-working Hoosiers and business owners.
"It's time for leaders in our medical community to come together and work together to bring down the cost of Hoosiers, and I stand ready to help as a legislator in any way I can."
The letters and statements were a rare move for state legislators and signaled that the statehouse is serious about addressing the issue. The General Assembly passed legislation that eliminated surprise bills and forced the introduction of price transparency to save patients money, but the December letter signaled lawmakers were ready to do more if necessary.
As for a possible fixing of government health care prices? What this is all about is currently not known. Hospitals and insurers were expected to announce their moves on April 1 to lower prices and bring the state's healthcare costs closer to the national average.
What should be done – either by the private companies or the state government – depends on who you ask.
PRICES IN INDIAN
Bray and Huston's letters and statements come just over a year after RAND, a nonprofit think tank, published its September 2020 study, "Nationwide Evaluation of Health Care Prices Paid by Private Health Plans."
As previously reported by CNHI News Indiana, the comprehensive study found Indiana had the sixth-highest healthcare bill in the country, with Indiana employers and insurance companies paying 304% more than Medicare rates to state hospitals, which is higher than the national average of 247 %.
The study examined rates collected from 2016 through 2018 in all but one state (Maryland) and obtained data from 40.2 million outpatient and 750,000 inpatient claims, as well as claims from both within and outside the network of 3,112 hospitals nationwide . The aim: to support employers in becoming better informed buyers of healthcare services in the future.
The study was conducted in partnership with the Employers' Forum of Indiana, a coalition of state employers. Part four of the RAND study is scheduled to be published in May.
Gloria Sachdev, president and CEO of Employers' Forum of Indiana and vice chair of Hoosiers for Affordable Healthcare, told CNHI News Indiana that the nonprofit organization is increasingly voicing concerns about rising healthcare costs in Indiana.
Healthcare prices, she said, are at a point where employers and employees alike can no longer afford them.
"We are on an unsustainable path," Sachdev said. "There is no reason why Indiana hospital rates should be higher than the national average."
MONOPOLY POWER
RAND researchers suggested employers offer workers a dense hospital network, or even a tiered network, in exchange for lower premiums and hospital costs, to reduce overall healthcare costs for both them and their employees. However, an economics professor at Ball State University has another theory that he believes will drive prices down: antitrust legislation.
Michael Hicks, professor of economics and director of the Center for Business and Economic Research at Ball State University, has written extensively about the market power of Indiana hospitals, which have become increasingly concentrated after years of acquisitions. He has previously said that Indiana has no more concentrated industry than the hospital industry, with the exception of the utility industry.
In a January Substack article, Hicks used IU Health — the state's largest hospital network with 16 locations across the state — as a prime example of monopoly power.
In 2020, IU Health, while technically a nonprofit organization, generated $1.2 billion in earnings and had nearly $9 billion in cash and investments as of this past September. Being a non-profit organization, it also largely avoids paying taxes on its earnings.
"This sprawling company could give away all of its healthcare services for free throughout 2022, pay all of its bills and employees, and still end the year with more savings than Indiana's entire Rainy Day Fund, which is now at record levels. ' Hicks wrote.
One of the reasons IU Health was able to raise so much money is its regional monopoly, Hicks said. Monopolies or highly concentrated markets tend to sell commodities at higher prices than genuinely competitive markets.
Healthcare is no different, Hicks claimed, citing the difference in childbirth costs between IU Health in Delaware County — between $19,488 and $21,305 — and nearby Madison County, which has two competing hospital systems — between $2,671 and $7,380 U.S. dollar.
"Indiana's hospital systems are the modern equivalent of the robber barons of the golden age," wrote Hicks.
Monopoly power doesn't just affect how much consumers pay. It can also affect patient safety, according to Mercy Hylton, a pediatric emergency physician and member of Physicians for Patient Protection.
In a March comment, she said that giving the Indiana hospital industry free rein to cut costs is likely to result in cost-cutting measures on staff and salaries, which could result in less quality care for patients.
"To protect profits, we can expect healthcare companies to focus on reducing labor costs by cutting salaries for employees that are already below the national average and making further cuts on already understaffed staff," wrote Hilton.
Hylton, who is a doctor herself, said she's seen hospital systems use their power to get doctors to sign non-compete clauses in employment contracts and make it increasingly difficult for independent doctors to operate.
Hylton also supports government enforcement of antitrust laws and price transparency laws with stringent enforcement.
"The root cause of many other symptoms in our healthcare systems is the corporatization of healthcare," Hylton said.
Hylton believes there are many ways that state legislatures could lower patient prices, improve the quality of care and improve workplace conditions for healthcare workers. These include promoting genuine competition between hospitals by enforcing antitrust laws and prohibiting non-compete obligations; Examination of non-inflated, true market values ​​of the "community benefits" claimed by "non-profit" health care systems; Ban on distinctions inside and outside the acute care network; and enforcing clear distinctions as to whether or not a patient sees a nurse or doctor.
CALL AND ANSWER
In response to the ongoing pricing criticism, IU Health announced at a pricing transparency meeting last December that it would implement a four-year pricing freeze on all commercial payers, ie the insurance companies that primarily sell health plans through employers. The meeting was the first to be held after legislation was passed last year requiring state hospitals and insurers to hold an annual public forum on pricing.
"We actually have a feeling that what we're doing will drive prices down in Indiana," said Jennifer Alvey, IU Health's senior vice president and chief financial officer, at the forum. "That's why we find the program very elegant."
IU Health's announcement drew mild praise from Hoosiers for Affordable Healthcare, though the organization has criticized the state's other hospital systems for not acknowledging the pricing issue.
But what the forum and letter from Bray and Huston show is that pressure can work.
For the Employers Forum and Hoosiers for Affordable Healthcare, the wish is simple: A state whose cost of living is 9% below the national average shouldn't have some of the highest healthcare costs.
"I'm confident we can do it," Sachdev said of the price cut.