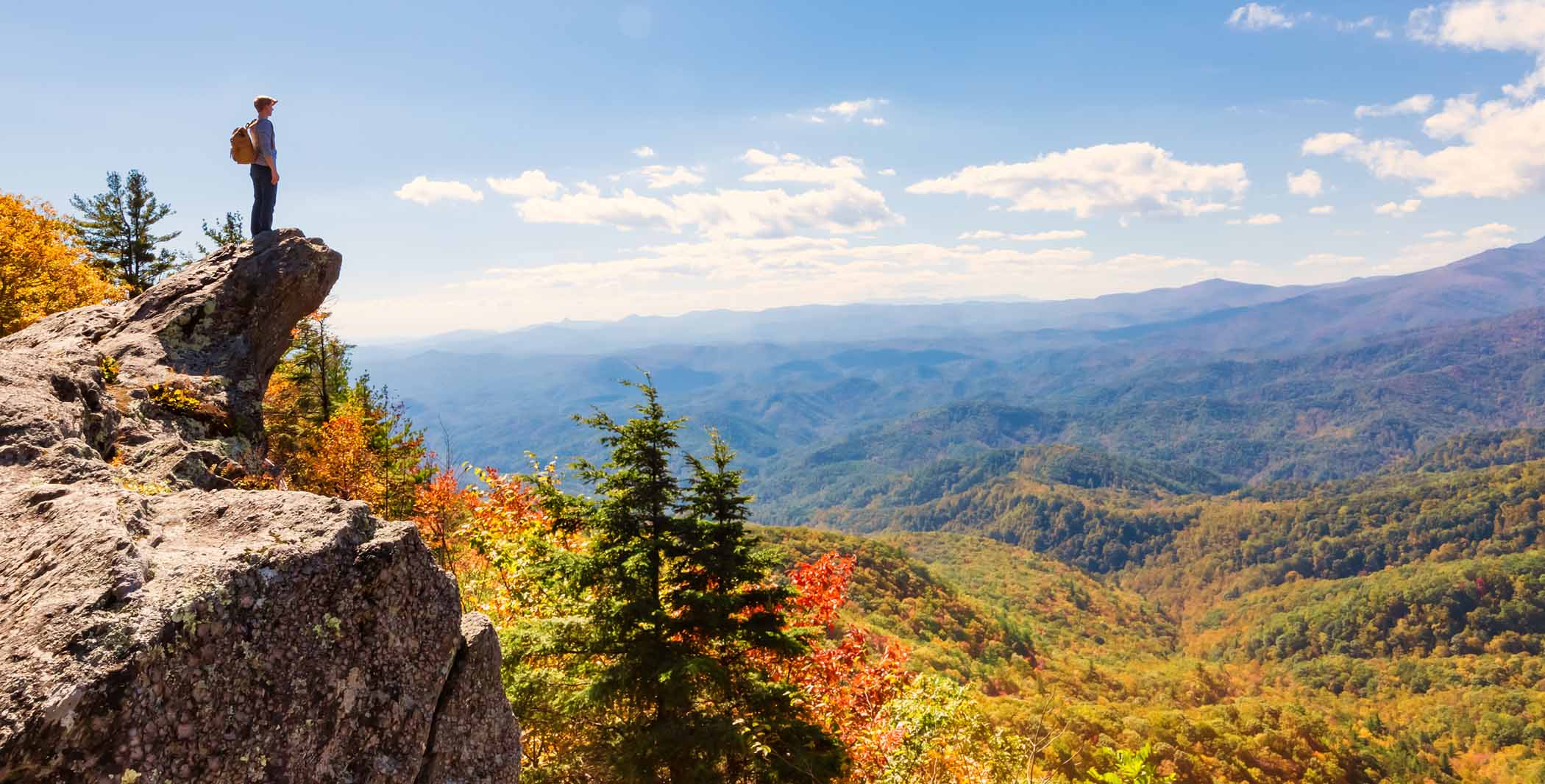 North Carolina health insurance marketplace: history and news of the state's exchange
AmeriHealth and Friday Health Plans joining North Carolina's marketplace for 2022
As of 2021, there are six insurers that offer plans in North Carolina's marketplace. Rate filings for 2022 coverage were due on May 19, 2021 in North Carolina. For most insurers, the only publicly available information is a confirmation that the filings have been submitted.
But there are filings in SERFF for two new insurers that plan to join North Carolina's marketplace in 2022, with plans available for purchase as of November 2021: Friday Health Plans (SERFF tracking number COHP-132831771) and AmeriHealth Caritas (SERFF tracking number AHCR-132832084).
Friday Health Plans currently offers coverage in Colorado, Texas, New Mexico, and Nevada, and is also expanding into Oklahoma for 2022. AmeriHealth Caritas is already a Medicaid managed care organization in North Carolina, and plans to expand into the individual/family market for 2022.
As far as rate filings go, the only publicly available rate data as of May 2021 is Bright Health's filing. Bright has proposed an 8.2% average rate increase, affecting 81,722 members. Bright's filing also notes that they plan to expand their coverage area as of 2022.
With regards to the new filings, it's worth noting that a filing in SERFF does not guarantee that a company will ultimately offer coverage in the marketplace. Sentara/Optima (which offers individual market coverage in Virginia) had a North Carolina filing in SERFF in 2020 (tracking number OPHL-132383120) for new plans that would be available in North Carolina's individual market, on- and off-exchange, as of 2021. But neither Sentara/Optima nor the North Carolina Department of Insurance was able to confirm the carrier's entry into North Carolina's market, and the filing in SERFF was ultimately marked as disapproved.

UnitedHealthcare and Oscar join North Carolina's marketplace for 2021
UnitedHealthcare, which previously offered coverage in North Carolina's marketplace but exited after the end of 2016, returned to the state as of 2021 (details are in SERFF tracking number UHLC-132377671). UnitedHealthcare's plans are only sold on-exchange, and are available in all of rating areas 2, 7, 9, and 13, plus parts of rating areas 1, 11, and 15 (North Carolina's rating areas are detailed here, and shown in map format here).
Oscar also joined the North Carolina marketplace for 2021, with plans available in the Asheville area.
A look at North Carolina's average rate increases since 2014
ACA-compliant plans debuted in 2014, and premiums were essentially insurers' educated guesses, since they had no claims experience with these plans.
For 2015, PricewaterhouseCoopers LLC determined a weighted average rate increase of 9.8 percent for individual coverage in North Carolina, including on and off-exchange carriers (nine carriers total in NC).  This was higher than the national average of 5.4 percent.
The Commonwealth Fund's analysis of exchange plans in North Carolina came up with an average rate increase of 12 percent for 2015.
Among the 34 states with fully-HHS-run exchange, only four states (Alaska, Indiana, Maine, and Wyoming) had average 2015 premiums for the second-lowest-cost silver plans that were as high or higher than North Carolina's average.
For 2016, the weighted average rate increase in the North Carolina exchange was about 29 percent across all plans (32.5 percent for Blue Cross Blue Shield of North Carolina, 23.6 percent for Aetna/Coventry, and about 20 percent for UnitedHealthcare. North Carolina's Insurance Commissioner Wayne Goodwin blamed the state's spiking premiums for 2016 on the General Assembly, because they refused to establish a state-based exchange or expand Medicaid.
Goodwin explained that "if [North Carolina] had a state-based system, we would have had more companies competing. There would have been more leverage on my end as the Insurance Commissioner and rates would have been lower. If there had been Medicaid expansion, rates would have been lower."
United and Aetna exited the exchange at the end of 2016, which exacerbated the increase in the average benchmark (second-lowest-cost silver plan) premium in North Carolina's exchange for 2017. HHS reported in October that the average benchmark premium in North Carolina would be 40 percent higher than the average benchmark premium in 2016 (for reference, the average benchmark premium increase across all the states that use HealthCare.gov was 22 percent).
Blue Cross Blue Shield of North Carolina raised their premiums by an average of 24.3 percent in 2017, and Cigna raised theirs an average of 15.3 percent (30 percent for bronze plans).
For 2018, Blue Cross Blue Shield of North Carolina increased their premiums by an average of 14.1 percent, while Cigna's premiums grew by an average of 24.6 percent. As described below, much of that was due to the Trump administration's decision to stop funding cost-sharing reductions.
By 2019, rates were much more stable. Blue Cross Blue Shield of North Carolina decreased their premiums by an average of 4.1 percent, and Cigna increased theirs by just 0.4 percent.
And for 2020, average premiums for the three existing insurers dropped by more than 5 percent, and average benchmark premiums dropped by 10 percent.

New law expands AHPs in North Carolina, but some provisions depend on federal AHP lawsuit (which has now been stayed under the Biden administration)
North Carolina lawmakers passed S.B.86 by a wide margin in 2019, and although Governor Roy Cooper did not sign it, the bill became law without his signature. (Cooper considered a veto, and Lt. Gov. Dan Forest urged him to do so, but he opted to let the bill become law without his signature).
The NC legislation essentially mirrors the federal guidelines for association health plans (AHPs) that the Trump administration finalized in 2018, allowing small businesses to join together and obtain large-group health insurance based on either a common industry (eg., numerous small bakeries joining together) or a common geographical area (eg., a group of unrelated small businesses that are all based in the same state). The legislation also calls for allowing sole proprietors to join AHPs, as is the case under the federal guidelines.
In March 2019, a federal judge blocked some provisions of the federal AHP rules, calling the regulations an "end-run around the ACA." Specifically, the judge overturned the provisions that allow sole proprietors to join AHPs, as well as the provision that allowed unrelated small businesses that share only a geographical location (and not a commonality of interest) to join AHPs. The Trump administration appealed the decision in April 2019; oral arguments were heard by the U.S. Court of Appeals, DC Circuit, in November 2019, but a ruling had not yet been issued as of February 2021, when the Biden administration asked the court to stay the appeal, and the court agreed.
So S.B.86 also notes that if those provisions in the federal AHP regulations are struck down by the appeals court, North Carolina would "conduct a study on the feasibility of submitting a 1332 waiver request" to CMS in order to seek approval for allowing sole proprietors and unrelated small businesses (that share only a geographical location) to join AHPs.
If sole proprietors and small businesses are ultimately allowed to join together to obtain AHP health coverage that follows large group rules (instead of individual market and small group rules), the health plans issued under those rules are expected to be less expensive, since they could be less generous. There's no requirement, for example, that large group plans cover essential health benefits. Most current large employers do cover EHBs, but an AHP would have less incentive to do so (compared with large employers, for whom robust employee benefits are a key part of compensation, recruitment, and retention).
North Carolina exchange enrollment peaked in 2016, but enrollment in 2021 is higher than it's been since 2017
Insurer participation in North Carolina's exchange: 2014-2022
In 2014, plans were only available through two carriers in North Carolina's exchange: Blue Cross Blue Shield of North Carolina and Coventry Health Care of the Carolinas (Aetna). But nearly two-thirds of the state's 100 counties had only Blue Cross Blue Shield as an option, because Coventry only offered plans in 39 counties.
United Healthcare joined the individual health insurance exchange in North Carolina in 2015 (United already had a strong market share in North Carolina, outside the exchange), and the three insurers continued to offer plans in the exchange in 2016 as well. BCBSNC plans were available statewide, United's plans were available in 77 counties, and Aetna's plans were available in 39 counties (Humana had planned to join the exchange in four counties in the Charlotte and Winston-Salem area, but ended up withdrawing their application in 2015)
UnitedHealthcare exited the individual market entirely in North Carolina at the end of 2016, as was the case in the majority of the states where United offered exchange plans in 2016. Aetna also exited the exchange in North Carolina, along with most of the other states where they were participating in the exchanges.
North Carolina Insurance Commissioner, Wayne Goodwin, expressed his dismay at Aetna's announcement, saying "I am shocked and disappointed that Aetna and its executives have chosen to abandon their Exchange members. We at NCDOI were in the middle of reviewing Aetna's rate requests for 2017.  Never during the review did the company indicate any concern that the requested rates would not solve. I am angered by the impact Aetna's decision will have on Tar Heel families and our market."
But Cigna joined the North Carolina exchange as of 2017, offering exchange plans in five counties in the Raleigh/Durham area. For 2019, Ambetter/Centene joined the North Carolina exchange in Durham and Wake counties. And for 2020, Bright Health joined the exchange in the Charlotte and Winston-Salem areas.
For 2021, UnitedHealthcare rejoined North Carolina's exchange, and Oscar also joined the exchange, offering plans in the Asheville area.
For 2022, Friday Health Plans and AmeriHealth Caritas have filed rate proposals with the state. Both insurers plans to join the marketplace with coverage available for purchase as of November 2021.
Virtually all of BCBSNC's 2018 rate increase was due to Trump Administration's elimination of CSR funding
The Trump Administration waffled throughout 2017 in terms of whether they'd continue to fund cost-sharing reduction (CSR) payments to insurers, and Congress failed to take action to appropriate funding. Under the ACA, insurers are required to provide more robust coverage to eligible low-income enrollees, and the federal government is supposed to reimburse insurers for the cost. House Republicans sued the Obama Administration in 2014 over the legality of the federal payments to insurers (which weren't specifically appropriated by Congress), and a judge sided with House Republicans in 2016. The Obama Administration appealed, however, and cost-sharing reduction payments continued to flow to insurers for more than a year.
But President Trump repeatedly threatened to cut off funding for cost-sharing reductions, and in mid-October 2017, he announced that CSR funding would end immediately. By that point, rates were already finalized for 2018, and both North Carolina insurers had already based their premiums on the assumption that federal funding for CSR would not continue in 2018 — a prescient decision, in hindsight.
Blue Cross Blue Shield of North Carolina filed 2018 rates in May 2017, and the filing painted a clear picture of the importance of the CSR issue: Blue Cross Blue Shield of NC proposed a 22.9 percent rate increase, but they noted that 14 percentage points of that rate increase were based on an assumption that cost-sharing reductions (CSRs) wouldn't be funded in 2018. They said they would re-file lower rates if the federal government were to provide "firm commitment to fully fund CSR payments in 2018 in a timely manner." Had that commitment been forthcoming — which it wasn't — the new rate filing would presumably have been in the range of 8.9 percent.
But Blue Cross Blue Shield of North Carolina filed new rates in early August, noting that "the individual market in North Carolina has become less volatile…we got information in June and July that made us confident we could reduce our requested rate increase for 2018" The new rate filing was for an average increase of 14.1 percent. That rate filing was ultimately approved by regulators, and BCBSNC clarified in October that if CSR funding had continued, the average rate increase for 2018 would have been "near zero."
Cigna also filed rate proposals for 2018, but they had — and continue to have — a much smaller membership in North Carolina, due to their limited coverage area. Their initial rate filing was for an average increase of 32 percent, but a subsequent filing, dated in late July, proposed a rate increase of 24.61 percent. In both cases, the cost of CSR had been added to premiums, as Cigna had based their rate proposal on the assumption that CSR funding would not continue.
So for 2018 coverage, the average approved rate increases for North Carolina were:
Blue Cross Blue Shield of North Carolina: 14.1 percent (502,000 members; coverage available statewide). BCBSNC confirmed that virtually all of their rate increase for 2018 was due to the elimination of federal funding for CSR.
Cigna: 24.61 percent (21,968 members; coverage available in the Raleigh-Durham area, in Chatham, Johnston, Nash, Orange, and Wake counties)
As always, it's important to note that these premium increases refer to full-price premiums. For people who receive premium subsidies (which included 93 percent of the people who were enrolled through North Carolina's exchange in 2017), the subsidies grow in order to keep after-subsidy premiums affordable. In 2017, the average BCBSNC premium was $655/month, but for subsidized enrollees, the average after-subsidy premium was just $155/month. People who are eligible for premium subsidies began receiving larger subsidies in 2018 to offset all or most of the rate increase due to CSR defunding, although some enrollees may have had to switch plans in order to get the most value from their premium subsidies. But people who pay full-price for their coverage, which included 7 percent of exchange enrollees in 2017, as well as anyone who has off-exchange coverage in North Carolina, felt the full impact of the premium increases as of January 2018.
50,000 with grandfathered BCBSNC plans needed to transition to ACA-compliant coverage for 2018
Blue Cross Blue Shield of North Carolina announced in August 2017 that they would terminate their remaining grandfathered plans at the end of 2017. The insurer noted that while they initially had 330,000 grandfathered plan members in 2010, enrollment had dropped to 50,000 in 2017. And since nobody was able to join the insurance pool for those plans since the ACA was enacted in 2010, the risk pool got older and sicker — and thus more expensive — over the ensuing seven years.
Members with BCBSNC grandfathered plans were able to select from all of the available ACA-compliant plans in their area during open enrollment, including on and off-exchange plans. And while open enrollment ended on December 15, there was a special enrollment period (SEP) that continued through March 1, 2018 for anyone whose plan was terminated on December 31, 2017. The special enrollment period allowed former BCBSNC grandfathered plan members to enroll in a replacement plan on or off-exchange.
Blue Cross Blue Shield stayed in the exchange in 2017, but sued feds over risk corridor shortfalls. Supreme Court ruled in favor of insurers in 2020.
Blue Cross Blue Shield of North Carolina covers the majority of the state's exchange enrollees, and they were the only exchange carrier that offered plans state-wide in 2016. In early 2016, they were considering the possibility of pulling out of the exchange in 2017. By May 2016, they had tentatively confirmed that they would continue to offer plans in the exchange in 2017, despite the losses they had incurred by that point. They had until September 24 to make a final decision; on September 22, they reiterated their commitment to remaining in the exchange in every county in North Carolina in 2017.
Their initial rate filings for 2017 included 24 plans, and an average rate increase of 18.8 percent. But in late August, BCBSNC filed new rates, with an average rate increase of 24.3 percent. The carrier noted that exchange enrollees (not just in NC, but nationwide) have been sicker than expected, and using more health care services than other insured populations. So the new rate filing in late August was in response to the announced departure of Aetna from North Carolina's marketplace and the expected influx of new (potentially high-cost) enrollees for BCBSNC.
For perspective, the state approved an average rate increase of 32.5 percent for BCBSNC plans heading into 2016, so the requested rate increase for 2017 (which was approved) was not as steep as it was a year earlier.
In 2014, BCBSNC lost $123 million on their exchange business, and that figure spiked to $282 million in 2015. The carrier filed a lawsuit against the federal government in June 2016, alleging that the government failed to live up to its obligations under the ACA's risk corridor program.
Several other carriers had already filed similar lawsuits; carriers found out in the fall of 2015 that their payouts would be less than 13 percent of the total amount they were owed under the program. And in September 2016, HHS announced that risk corridor revenues from 2015 would all have to be allocated towards the 2014 shortfall, and that there would be no funding left to cover any of the money that carriers are owed under the program for 2015. The risk corridor debacle eventually made its way to the Supreme Court, and in 2020, the Court ruled in favor of the insurers, stating that the federal government is obligated to pay insurers the risk corridor money that was owed to them.
Although BCBSNC lost $405 million on ACA-compliant plans in 2014-2015, growth in investment income and Medicare Advantage during 2015 offset the losses in the exchange market, giving BCBSNC net earnings of $500,000 in 2015, as opposed to a $51 million loss in 2014 (Wendell Potter recently detailed how carriers can be losing money in the exchanges but still doing well overall). And BCBSNC's ACA-compliant market losses were much smaller ($38 million) in 2016.
Hands-off approach from state leaders
While the federal government is running the marketplace in North Carolina via Healthcare.gov, the state department of insurance reviews the rates proposed by insurers who want to sell policies in North Carolina through the federal exchange. Much to the dismay of state Insurance Commissioner Wayne Goodwin, this is the only involvement that the state has with the exchange.
North Carolina has also continued to reject federal funds to expand Medicaid. There are an estimated 194,000 North Carolina residents in the coverage gap (ineligible for Medicaid, and also ineligible for premium subsidies in the exchange) due to the state's decision to reject Medicaid expansion.
Support for the ACA in North Carolina is relatively low, no doubt a result of the clear opposition to the law voiced by the state's leaders.  The state is not doing any marketing or outreach to explain the insurance marketplace to state residents. Instead, the federal government and insurers themselves have taken on that responsibility. Blue Cross and Blue Shield of North Carolina dominates the individual insurance market in the state, and the organization took a lead role in promoting the marketplace from the beginning. Its outreach efforts include operating retail stores and taking a trailer to fairs, farmers markets, and other community events across the state.
North Carolina's legal aid program has also been very instrumental in getting people enrolled, and has established a phone number (855-733-3711) where residents can call to get help with their insurance questions.
Exchange history and legislation
North Carolina's path towards ACA implementation was a complicated one that covered all bases.  The state took official actions toward each one of the options for a health insurance marketplace: state-run, partnership, and federally operated. In June 2011, North Carolina passed a law stating an "intention" to develop a state-run health insurance exchange.
The House at one point authorized a state-run exchange, but the Senate did not. Outgoing Gov. Bev Perdue announced in November 2012 that the state would partner with the federal government to run the marketplace. Finally, new Gov. Pat McCrory announced in February 2013 that North Carolina would default to the federal marketplace.
North Carolina health insurance exchange links
HealthCare.gov
800-318-2596
State Exchange Profile: North Carolina
The Henry J. Kaiser Family Foundation overview of North Carolina's progress toward creating a state health insurance exchange.
North Carolina Institute of Medicine (NCIOM)
Health Insurance Smart NC
Assists people insured by private health plans, Medicaid, or other plans in resolving problems pertaining to their health coverage; assists uninsured residents with access to care.
Toll free: 1-877-885-0231
Managed Care Patient Assistance Program
Serves consumers who are members of managed health benefit plans.
(919) 733-6272 / Toll-Free: 1-866-867-6272 (in North Carolina only)
[email protected]
Community Care of North Carolina
Legal Aid of North Carolina (855-733-3711)
---
Louise Norris is an individual health insurance broker who has been writing about health insurance and health reform since 2006. She has written dozens of opinions and educational pieces about the Affordable Care Act for healthinsurance.org. Her state health exchange updates are regularly cited by media who cover health reform and by other health insurance experts.