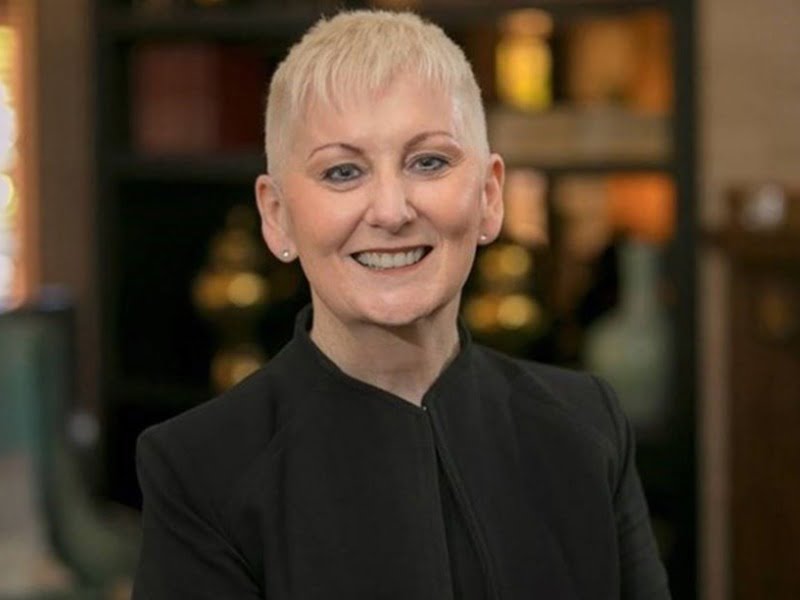 NDIS algorithms and King Henry VIII forces
The political rejection of The changes proposed by the Commonwealth to the National Disability Insurance System by all states and territories were far more than a routine federal stockpile.
What exploded on Friday July 9th was an episode of the conjunction of two extremely powerful forces – algorithms and King Henry VIII forces – each of which individually obliterates transparency and accountability.
"King Henry VIII Clauses" are so named because of the uncontrolled power they contain.
Combined, the effects of King Henry VIII's algorithms and powers on Australian citizens are unfathomable. These two forces are eating up our democracy.
What exploded was not a struggle for "reform".
You see, the community of people with disabilities desperately wants reform: after all, the NDIS was founded by the community. But reform is necessary because the NDIS has either been accidentally or deliberately diverted from its intended purpose.
And the community may only know a thing or two about where exactly this reform is needed.
More than 300 submissions for the Senate investigation into independent expert opinions provide brilliant insights for the reform. And in countless submissions to a great many inquiries about the NDIS during its short eight-year lifespan. The reform path is hidden in sight.
Fixated on the deceptive doctrine that everything can be automated – even apparently people's lives and bad processes – the government's "audio theater" does not "hear" the universal calls for participation, while it goes back selectively to experts and elements of strategic reports original 2011 Productivity Commission report.
What I and hundreds of thousands of disabled people and their families want to know is:
Why does it take a year to change bank details?
Why does child wheelchair approval take two years – a quarter of the time the NDIS has existed?
Why do sensitive reports and documents that are sent to the NDIA keep getting lost?
Why are we receiving plans that contain other people's highly confidential information?
Why did NDIS plans fund $ 2.02 for two years (this is not a typo)?
And why did people receive multiple spam-like text messages during the Independent Review Campaign, often containing other people's private information?
This is done by chaining unmonitored mailboxes; no intelligent workflow; Process dead ends; Manual manipulation of data and documents outside the system; Metastatic off-system databases; passing around spreadsheets; and a grotesquely complex website that mocks any notion of accessibility and inclusion.
The fact that this is done so systemically is proof of faulty systems and processes at their core.
And defective algorithms are glued to these defective systems.
Algorithms based on 400 personas that have not been co-developed, questioned, validated or apparently tested. This is similar to an algorithm designed to detect cancer through scans without the process and algorithm having been validated by cancer experts.
Algorithms based on a mash-up of operability assessment tools for which NDIA has not provided the Senate Committee with evidence of the validity and safety of those tools when used together.
Algorithms that the Senate estimates appear to have been developed without an ethical framework.
And as a warning of what could possibly go wrong, the terrible examples of algorithmic funding valuation models used in the United States read like a template for independent NDIS valuations.
The US Algorithmic Funding Assessments "Hit Low-Income Seniors and People with Disabilities in Pennsylvania, Iowa, New York, Maryland, New Jersey, Arkansas, and Other States After Algorithms Became Referees – Replacing Judgments" . that used to be done mainly by nurses and social workers. "
In Arkansas, "you had people laying in their own trash. There were people who got sores because no one was there to heal them. There were people who got jailed, people who skipped meals. It was simply unpredictable human suffering. "
The risk of algorithms for human rights, especially for people with disabilities, is so serious that Australian Human Rights Commissioner Edward Santow raised concerns about the NDIS robo-planning push.
"I am very aware that in turning to independent valuations in the NDIA there is a risk that some of the mistakes that have been made about robo-debt could be made again in this context."
This follows the groundbreaking Human Rights and Technology Report by the Australian Commission on Human Rights, which calls for a moratorium on the use of algorithms in decision-making.
But the algorithm genius is out of the bottle, especially as an accompaniment to the "god-like" powers of King Henry VIII – which in the leaked NDIS bill remove the veto power of the governments of states and territories. The same state and territorial governments that co-fund the program.
In an article in The Saturday Paper, Rick Moreton stated that King Henry VIII's powers give the Commonwealth Minister a new way of "making so-called" rules "at all times that the National Disability Insurance Agency's chief executive officer must follow the interpretation of the law. "
These "god-like" powers, which set rules that do not require parliamentary scrutiny, are carried out using opaque algorithms and not checked by technical experts.
Indeed, a god-like power developing an algorithm-driven funding valuation model that has been shown to harm people.
So the explosive meeting of disability ministers was not just about NDIS reform.
It was about the Commonwealth's hidden agenda of creating a new architecture of automation and control that encompasses all service sectors: disability, veterans, elderly care, education and beyond. The NDIS has long been the stalking horse of this disturbing future.
Australian civil society and bureaucracy are tragically ill-equipped for the age of algorithms.
And the government of King Henry VIII wants to grant itself the rights and abilities of the citizens to protect themselves against this dystopian, machine-controlled future.
Do you know more? Contact James Riley via email or Signal.