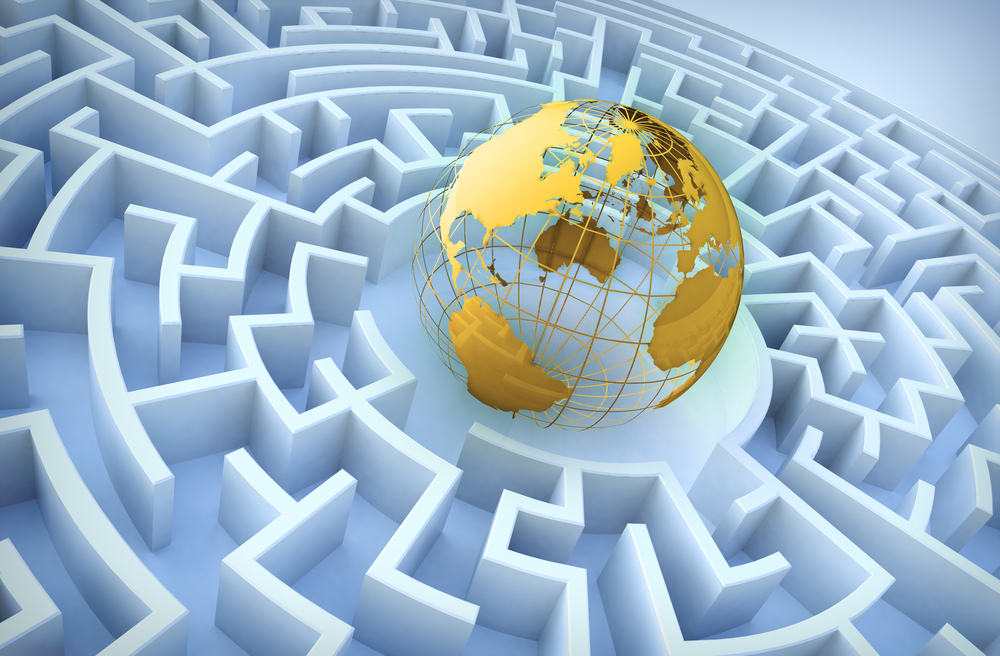 Leadership needed to drive culturally responsive global mental health policies
An article by Valentina Iemmi, published in health policy and planningexamines the political tensions affecting the development and implementation of global mental health strategies.
The global political priority for mental health—the degree to which international programs, organizations, and leaders devote attention and resources to an issue—has increased over the past decade, according to Iemmi's research. However, the lack of governing institutions and the presence of ideological tensions create obstacles that must be overcome before mental health can be effectively prioritized.
Iemmi highlights some critical messages at the beginning of the article:
"Global mental health has received political attention, particularly over the past decade, but support remains limited. Advocates face several challenges, including a fragmented political community, a divided public narrative, the lack of a strong global governance structure, and few credible indicators. Opportunities are emerging, including a growing number of leaders and grassroots organizations, multiple arguments for action, broader policy support, and a growing evidence base for cost-effective interventions."
The field of global mental health (GMH) is not without criticism, as concerns have been raised by many academics, activists, and service users. Not only is the field's quest for universality hampered by divergent interests and differing viewpoints, but GMH also struggles to reckon with issues such as racism and colonialism.
In her article, Valentina Iemmi from the London School of Economics clearly points out the disadvantages of GMH and tries to use qualitative policy analysis to identify where the field is significantly fragmented. Perhaps with an understanding of GMH fragmentation, we can better understand how to ethically advance with policies that increase access to culturally appropriate services.
Using a case study methodology, Iemmi sought to provide an in-depth analysis of a generation of global mental health policy priorities. The interviews were conducted over 11 months in 2018. After data collection, the Shiffman and Smith framework was used to organize all data into four themes (actor power, ideas, policy contexts, problem characteristics) and 11 sub-themes (political community cohesion, leadership, lead institutions, civil society mobilization, internal framework, external framework, policy windows, global governance structure, credible indicators, severity and effective interventions).
"Thirty-five participants from 12 countries in three regions (Africa, Americas and Europe) and two LMICs [low- and middle-income countries] were interviewed. Most of the people who have worked in global mental health over the past three decades come from high-income countries, where most of the respondents lived. The results show that global mental health has gained political attention, particularly over the past decade, but support remains limited. Over the past three decades, all analyzed factors have become more favorable, except for one where the change has been negligible: lead institutions."
Governing Institutions are organizations that coordinate and manage the mechanisms and tools needed to launch and sustain the progress of an initiative sponsored by global leaders and international organizations. Hey, Notes:
"The lack of a single governing body or mechanism for coordination has hampered the coordination of efforts to improve mental health on a global scale. However, several institutions have played a prominent role, including international and civil society organizations."
Creating and maintaining a single governing body is no easy task. Frictions between the factions were common in Iemmi's analysis. And despite growing popularity, a lack of consensus among stakeholders is making meaningful progress difficult.
Stakeholders from the biomedical side of global mental health, as well as stakeholders from the rights-based side of global mental health, are both struggling to find and ensure credible indicators, cost-effective, scalable solutions, and consensus on the definitions and causes of mental illness and disease.
"However, opportunities are emerging, including a growing number of leaders and grassroots organizations, multiple arguments for action and integrated solutions that are resonating with broader audiences, broader political support at the national level, an emerging global governance structure, and a growing Evidence of the magnitude of the problem and available solutions."
In particular, the author notes that international associations, both formal and informal, such as United Global Mental Health (UGMH) and the Global Mental Health Action Network (GMHAN) may have a unique platform to resolve disagreements and arbitrate disputes – only after these Arguments are mediated and a convergence of common understanding could result in a significant shift, not only in the political standing and priority of mental health, but also in the field of WMH in general.
****
Iemmi, V. (2022). Setting policy priorities for global mental health: a qualitative policy analysis. health policy and planning. (Shortcut)