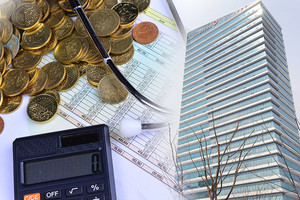 International students should take out health insurance from March
International students must enroll in the national health insurance system from March.
The Ministry of Health and Welfare issued an administrative notice by February 15 regarding the criteria for applying for health insurance for senior Korean foreign Koreans and foreign nationals in Korea.
The new criteria come after the ministry introduced the revised health insurance system for foreign residents from July 2019 to improve equality of opportunity between Koreans and foreigners. At that time, the Ministry of Health delayed its application for foreign students until February 28, 2021, at. at the request of the Ministry of Education.
From March 1st, the Ministry will apply the revised regulation to international students, including trainees, and oblige them to register for health insurance. The new regulation also provides for the insurance fees to be differentiated according to the length of stay and the time at which the insurance is concluded.
In order to take into account the difficulties in the education sector caused by the Covid-19 pandemic and to ensure a soft landing of the compulsory insurance, the ministry will set the insurance premiums for foreigners at 30 percent of the new subscriber remuneration in 2021 and 10 percent per year until 2023 Ministry.
Foreign students at universities (D-2 visa) and elementary, middle and high school students (D-4-3) staying longer than two years are subject to a policy on the day of their arrival to avoid a vacuum in the healthcare system.
The same goes for foreign Korean students (F-4). However, other students, including short-term interns, do not need to take out a policy until they are abroad for six months.
"We plan to streamline the system and promote it with guidance so that overseas students can easily sign up for health insurance and receive medical services," said a ministry official.