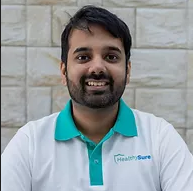 How insurance technologies are bridging the health insurance gap in India
Health insurance is a severely under-penetrated market in India despite the pandemic. More than half of the population still lives without the security of health insurance. And of those that are, almost 60% are covered by government-sponsored schemes, where medical treatments may not be the best. What is interesting, however, is that even among those people who are insured with private groups and individuals, group insurance is way ahead, covering almost 2x as many people as individuals.
Why group health insurance could be the key to bridging the health coverage gap
There are many factors behind the low penetration of individual insurance. Unaffordability would be the main reason, followed by insufficient awareness of the importance of health insurance. Group insurance is affordable to a certain extent and for certain groups such as employer-employees, members do not have to spend money directly and are automatically insured.
A group of at least seven people can take out group insurance. Regardless of whether it is a corporation, a cooperative or a religious organization, any organization can form a group to claim insurance.
It is evident that group insurance could be a solution to fill the massive gap in the market. The low cost of group insurance is a great value proposition for individuals to get health insurance. Group insurance can cost as little as 50% of the same coverage for an individual plan.
There are additional benefits that group insurance offers, including maternity insurance, Day 1 coverage of all illnesses. Not only do these make it comprehensive coverage for the groups, but the claims process is smooth as there is theoretically no hassle on the part of insurance companies to stop claims for PEDs.
The challenges of group health insurance
The biggest challenge for group health insurance is identifying legitimate groups. There have been cases of abuse in group health insurance, in which the formation of groups served solely to make use of the group insurance. This is done primarily to obtain insurance coverage when members have been denied insurance due to underwriting risks. As a result, insurance companies have been reluctant to fully open up group insurance products.
Another challenge is ease of maintenance. This includes bid negotiation, adding and deleting members, claims settlement and policy education. Generally, an intermediary such as a broker or agent is expected to assist the groups in these services. However, the market is very price-sensitive, the margins of intermediaries in group health insurance are low and service friendliness suffers as a result. With an even smaller ticket size for MSMEs, this market is not lucrative for distribution. It makes little economic sense to run a group health insurance policy for a 10 member organization as the premium cost would be around Rs 20,000 and referral revenue would only be around Rs 1,500.
How Insurtech makes group insurance easy
Insurtechs bring in technologies to solve these problems of supplying these markets and ensure a high level of serviceability through economies of scale. Tools like WhatsApp and digital maps are used for quick claims service. Dedicated portals are used for smooth member management. There are also quite a number of healthcare services that integrate with their platforms to provide comprehensive healthcare that is not limited to health insurance. So, these platforms have enough data points to help with newer underwriting models and potentially further reduce health insurance costs. These insurtechs have seen a lot of interest in venture capital in recent years.
How will technology-enhanced insurance products solve the problems of the under-performed Indian health insurance market?
The Indian insurance sector is facing strong headwinds from technological disruption. Aside from group-focused insurtechs, other innovations and reforms are also helping to solve India's under-penetration problem. The regulator's sandbox framework allows tech-first companies a great deal of freedom to experiment with innovative products and sales strategies. There are bite-sized insurance products that cater to specific niches, in the case of health insurance, hospital insurance is one of them. The Health ID introduced by the Government of India can be a catalyst for major changes in health insurance. IOT healthcare devices collect large amounts of data and can also help with better underwriting models.
The way forward
Insurtech is bringing positive change to the entire insurance ecosystem. However, unless the ecosystem supports transformative change and embraces open technologies, it will still be difficult to see efficiency gains.
There needs to be a liberal approach to underwriting group products on the part of insurance companies. While there are risks involved, these can be mitigated by newer underwriting models that rely on information beyond demographics. With the introduction of health cards by the government, this could become easier.
TPAs have a lot of leeway to implement technology into their processes. Verifying claims and invoices for maintenance claims involves significant manual effort. Incorporating the right technologies like AI/ML claims management tools can go a long way in making TPAs ​​more efficient. The regulator needs to re-examine the margins for intermediaries in the market in order to increase the level of service and interest of intermediaries in serving the market. Deeper penetration of group insurance will be very difficult without the support of insurance intermediaries. There are more than 100 million private organizations in India and MSMEs make up the majority. The promotion of group health insurance in organizations will go a long way in ensuring that a larger population is covered by social health insurance.
END OF ARTICLE