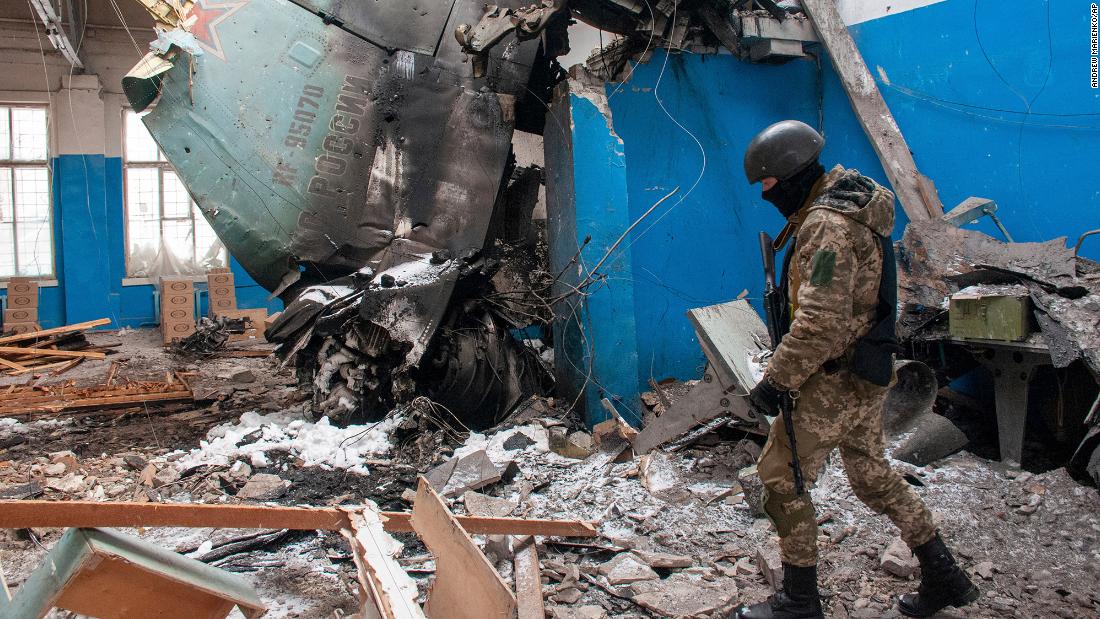 Healthcare should 'never, never be a goal'
The World Health Organization (WHO) has so far confirmed 18 attacks on health facilities in Ukraine, said Director General Dr. Tedros Adhanom Ghebreyesus on Wednesday.
So far, the WHO has verified 18 attacks on health facilities, health workers and ambulances, including 10 dead and 16 injured," Tedros said in a media briefing.
"More than 2 million people have left Ukraine and WHO is supporting neighboring countries to provide healthcare to refugees, most of whom are women and children. Some of the biggest health challenges we see are hypothermia and frostbite, respiratory disease, untreated cardiovascular disease and cancer, and mental health issues. WHO staff and have been deployed to neighboring countries to provide mental health and psychosocial support."
Tedros said the organization has shipped 81 tons of supplies to the region and is working to set up a pipeline to bring supplies to healthcare facilities.
"We delivered yesterday 5 tons of medical supplies to Kyiv to support surgical care for 150 trauma patients and other supplies to treat a range of health problems for 45,000 people for a month. More supplies will be distributed today," he said.
dr Senior Emergency Officer Adelheid Marschang said "remarkably" Covid-19 surveillance in the country remains in place and cases appear to be declining.
"We must remarkably say that Ukraine has maintained its Covid-19 surveillance and response system. And we have recorded 731 Covid-19 deaths in the last week, the number of cases seems to be decreasing," she said, noting that the organization is also monitoring the risk of measles and polio spreading during the crisis.
"The reality is that the conditions we are seeing in Ukraine are the worst ingredients for infectious disease amplification and spread," said Dr. Mike Ryan, Director of the WHO Health Emergencies Programme.
"It doesn't matter if it's Covid, it doesn't matter if it's polio, it doesn't matter if it's measles, it doesn't matter if it's cholera. They have driven so many people to flee in desperation, crammed women and children, people in basements. People are stressed, people don't eat, don't sleep. These are the conditions when the immune system is weak. People's defenses are weak and infectious diseases can break through populations like this," Ryan said.
The only real solution to this situation is peace," Tedros said.
"WHO continues to call on the Russian Federation to work towards a peaceful solution to this crisis and to provide safe and unhindered access to humanitarian assistance for those in need. A peaceful solution is possible, and so is every war and humanitarian crisis that WHO responds to around the world," said the Director-General.