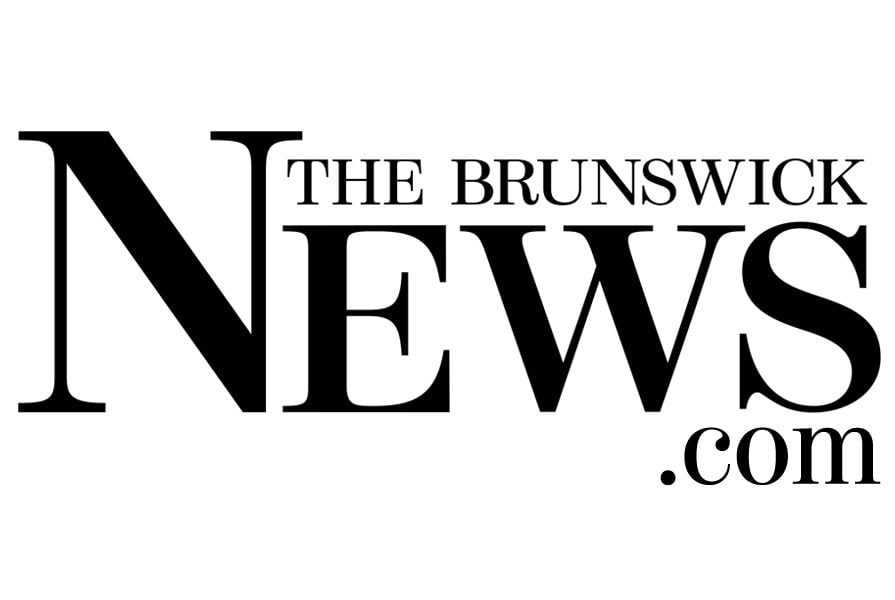 Healthcare Executives Want to Tackle Vaccination Reluctance | Local news
Those working in Glynn County to provide and promote COVID-19 vaccines have found that many people continue to hesitate and resist vaccination.
There are many reasons for hesitation. Race, ethnicity, age, gender, education, political influence, and religion are just some of the links to people's fears about the COVID-19 vaccine.
One of the most effective ways to combat vaccination hesitation is to have open, one-on-one conversations with unvaccinated people, said Dr. Kavanaugh Chandler, CEO of Coastal Community Health Services.
"At this point it appears to be conversations – conversations to address much of the misinformation that both teens and adults may receive on the various platforms, whether it be on social media, on the radio, on television, or even from their peers." said Kavanaugh during a virtual panel event Thursday.
The panel was hosted by Vaccinate Glynn, a coordinated community-wide vaccination campaign.
The panel discussion, led by Family Connection Glynn, was attended by health professionals from the Coastal Community Health Services and the Coastal Health District.
About 48% of the Glynn County's population is fully vaccinated, and about 4% of the community has received a dose of the Pfizer or Moderna vaccine. Two doses are recommended for full vaccination.
Healthcare providers have also started making third doses and booster doses of Pfizer available to people with compromised immune systems.
The vaccines are accessible, Chandler said, and the focus should shift to meeting the unvaccinated where they are and addressing their concerns one by one.
"At this point, it's less about talking about access and more about implementing what is holding you back and how we can answer your specific questions and concerns," he said.
Many have expressed concern about the speed at which vaccines are being developed, said Dr. Jay Floyd, Medical Director of Coastal Community Health Services.
That shouldn't be a cause for concern, he said. The rapid development of the vaccines was made possible by the substantial amount of money the federal government allocated to the effort, the liability the state took on in lieu of the vaccine developers, and years of research into mRNA vaccines that began long before the COVID-19 pandemic .
"This vaccine – specifically Pfizer's – contains more data than any other drug the FDA has ever approved," he said. "And so we can be sure that it is safe."
The vaccine prevents serious illness, hospitalizations and deaths from COVID-19, Floyd said.
"Does it prevent any infection? No, "he said. "Does a flu shot prevent any infection? No it does not. But if you get a flu shot and then catch the flu, your infection is much milder than if you didn't get the flu shot and catch the flu. The same applies to COVID-19. "
More than 90% of those hospitalized with the virus are unvaccinated, Floyd said. And it is rare for a vaccinated person to die of COVID-19.
As of Thursday evening, Glynn County reported 15,072 cases of COVID-19 and 283 deaths related to the virus since the pandemic began in 2020.
The counties on the Georgia coast have seen a sharp decline from the high case numbers seen in late July through September. The higher infection rate was associated with the spread of the more contagious Delta variant.
The decline in cases is related to rising vaccination numbers and temporary immunity in those infected, said Dr. Lawton Davis, director of the Coastal Health District.
"Infectiousness is decreasing, because more and more people are becoming immune to at least the Delta variant, at least for a certain period of time," he said.
Glynn County's hospital admissions have also fallen from a high of 144 on August 31. On Friday, the number had dropped to 38 people, Davis said.
Myths about the vaccines have surfaced, instigated by social media and inaccurate science. False claims include suggesting that vaccines are linked to infertility, as well as misinformation about whether a pregnant woman should receive the vaccine.
Pregnant women are strongly advised to get vaccinated, Davis said, as they are at a higher risk of complications if they are infected with COVID-19.
About a third of people who get COVID-19 and recover won't develop immunity to the virus, Davis said.
"Even the people who have had it and have recovered and developed an immune response who are then vaccinated are one and one equals three," he said. "They develop even better protection by having it, recovering and getting vaccinated."
The only way to end the pandemic is to vaccinate the world's population, Floyd said. It is not an insignificant decision to remain unvaccinated.
"This is a collaborative effort," said Floyd. "And if you are a religiously minded person, it should come down right away. All religions are about paying attention to your neighbor and looking after yourself. Religion is not self-centered. It's about others. That fits perfectly. "
Davis echoed Floyd, emphasizing the importance of vaccinating against COVID-19.
"This is one of those times when we need to think about our fellow human beings as well as ourselves," he said.
To schedule a vaccination appointment with the Ministry of Health, visit chdcovidvax.org or call 912-230-5506. To make an appointment with Coastal Community Health Services, go to Coastal Chs.org or call 912-574-5097.
Vaccines will also be available at a community resource event hosted by Family Connection and A Better Glynn on Sunday from 2pm to 5pm at the Rise Risley Campus, 1800 Albany St., Brunswick.
Another vaccination event, hosted by the Lord of Life Lutheran Church and Community Organized Relief Effort, will be held on Tuesday from 12 p.m. to 4 p.m. at the Lord of Life, 2801 Frederica Road, St. Simons Island. Pfizer and Johnson and Johnson vaccines will be available, and that includes booster vaccines for the Pfizer vaccine. visit coreresponse.org for more informations.