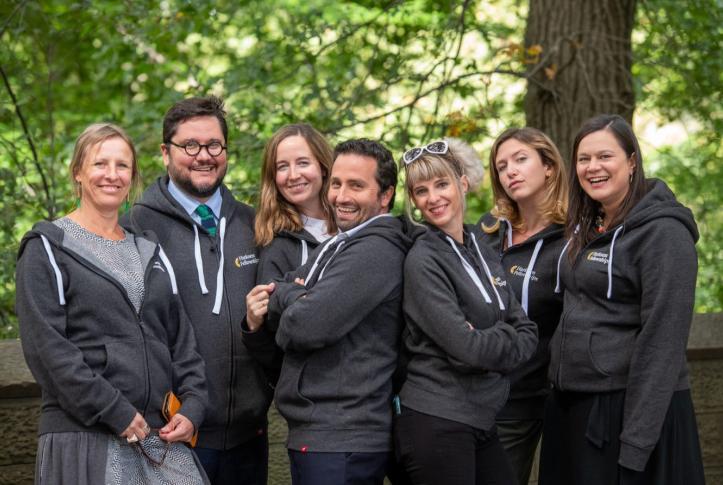 Harkness Fellowships in Health Care Policy and Practice 2023-2024 (funded)
Deadline: November 1, 2022
Applications for the Harkness Fellowships in Health Care Policy and Practice 2023-2024 are open. The Commonwealth Fund's Harkness Fellowships offer a unique opportunity for individuals committed to advancing health policy and practice to spend a year in the United States conducting international comparative research with the mentoring of leading US experts.
In addition to their research, Fellows engage in a range of leadership development activities, gain a deep understanding of the US healthcare system and policy landscape, and build a robust network for cross-national exchange and collaboration. The program is open to eligible individuals from the following countries: Australia, Canada, France, Germany, the Netherlands, New Zealand, Norway, Singapore and the United Kingdom.
community
The scholarship award provides:

Dedicated research grant and a monthly living stipend (approximately $6,700)
Plus return flight
Assistance with relocation health insurance
And the payment of US federal and state withholding taxes.

Fellows accompanied by a partner and/or children under the age of 18 receive an additional family allowance. The exact conditions of the award may vary from country to country.
Scholars are encouraged to apply for salary support from their home country employer, particularly if they are from a for-profit organization. In some cases, Fellows may choose to take paid leave from their home institution (instead of receiving the monthly subsistence stipend) to maintain their current income. Where partial salary support is provided by a grantee's home institution, this is supplemented by the Commonwealth Fund to cover the amount of the monthly subsistence grant.
authorization
Harkness Fellowships are for mid-career professionals committed to advancing health policy and practice in the Commonwealth Fund's key areas of interest: improving health coverage, access to care, quality and efficiency of care, and promoting equity in health.
All applicants must:
You must be a resident of Australia, Canada, France, Germany, the Netherlands, New Zealand, Norway, Singapore or the United Kingdom and be eligible for a J1 research fellow visa. In addition, applicants must commit to pursuing their careers in the country they are applying from.
Showing promise as a policy-oriented healthcare leader. Fellows come from a variety of backgrounds: government/politics, health research, clinical practice, health management, and journalism, among others.
You have demonstrated expertise in health policy issues and a track record of informing health policy through research, policy analysis, health delivery or clinical leadership.
Propose a research project relevant to both the US and your home country that focuses on creating change at the policy or system level.
You must have the appropriate education and work experience to undertake the proposed research and take full advantage of the fellowship experience.
Individuals from historically marginalized backgrounds and/or populations that are underrepresented in health policy and delivery are strongly encouraged to apply.
application
All candidates must complete an online application including:
indication of occupational goals;
CV;
Pre-proposal (up to five pages, without references) for a policy-oriented research project that fits the field Main areas of interest of the Commonwealth Fund;
One (1) letter of recommendation from the applicant's department head or institute head (more than one applicant from the same institution may apply);
Three (3) additional letters of recommendation from individuals who can comment on the applicant's past work and potential contribution of the proposed research project;
Three (3) examples of work product, such as journal article, report, or other written work (if submitting unpublished product, please include a description of the article/its purpose).
Click here to apply
For more information visit Harkness Grants.