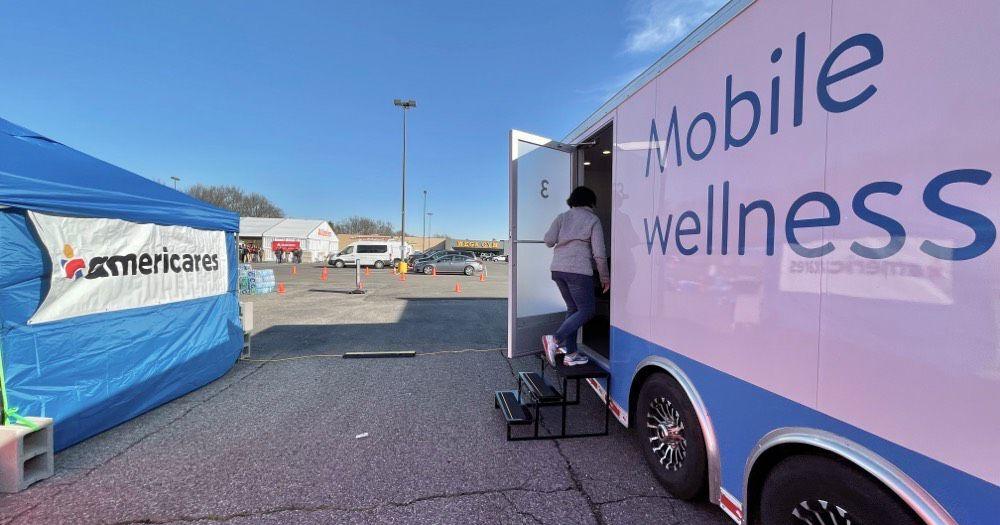 Groups provide psychological support for tornado survivors | Messages
A traumatic event like the natural disaster that many Kentuckians experienced a few weeks ago can have profound effects on a person's mental health. Staff from local and national groups focused on mental health treatment said people who witnessed the tornadoes that struck western Kentucky on December 10 reported symptoms of anxiety, depression and stress.
Four Rivers Behavioral Health, a private mental health not for profit serving McCracken County and surrounding counties such as Graves County, employs Mayfield staff and clinicians who visit local state parks and hotels that temporarily house tornado survivors.
Thelma Hunter, the addiction manager at Four Rivers, said employees experienced a lot of anxiety, stressful reactions and shock after an EF-4 tornado.
"It's normal to have symptoms of acute stress at this time," Hunter said of tornado survivors.
Hunter added that some might have symptoms of post-traumatic stress disorder (PTSD), but noted that PTSD cannot be diagnosed unless someone has had symptoms for at least 30 days. She said if people are still having feelings like the tornado that just happened, or have flashbacks on that incident after 30 days, they should seek psychological help.
Vito Castelgrande, assistant director of emergency response at Americares, a health-focused aid organization, said Americares had a small assessment team in Mayfield who was providing psychosocial first aid by the end of December. Castelgrande described this as a series of tools designed to reduce stress related to trauma. The trauma of this event to survivors and first responders could last for a long time.
"What we do know is that disasters don't just wreak havoc physically. They also cause emotional trauma and a need for mental health care after what Mayfield and the surrounding area have been through, "Castelgrande said.
Americares has established contacts with local health organizations to provide long-term support for these groups.
Hunter said Four Rivers staff and clinicians provided psychological first aid in Mayfield. The workers screened the survivors to see if their immediate needs were being met and also offered psychological services when the survivors were ready. They have also gone door to door in Mayfield to make people aware of the resources that are available to them.
Hunter said staff had seen different responses to trauma in children and adults. Some children need to learn to deal with the anxiety caused by the tornadoes and the need to move to temporary shelter.
"Children are currently very concerned about safety. That is their main concern. They want to know that something like this won't happen again, what to do if it happens again [and] how they can feel safe again, "said Hunter.
Some elderly and disabled people were unaware of some of the resources available to them or did not have transportation to pick up donated materials from places like the Mayfield-Graves County Fairgrounds, Hunter said. To fill this void, Four Rivers employees are driving to pick up items and bring them back to those who lack transportation.
Hunter said Mayfield also has a large Hispanic population, and Four Rivers has provided resource guides in English and Spanish to help reach a wider population.
The natural disaster was also affecting people with existing mental illnesses and those who had never reported mental illness before, Hunter said.
"We will deal with the consequences of this for a very long time. We're seeing the tip of the iceberg, "said Hunter.
Hunter said the Four Rivers Fuller Center in Mayfield was fully operational, as was his crisis unit on the same campus. Other Four Rivers locations in Paducah and Murray are also open. Four Rivers offers telemedicine services as well as in-person appointments and walk-in sessions for emergencies. For more information, see 4rbh.org. Four Rivers is available around the clock on the crisis number 800-592-3980.