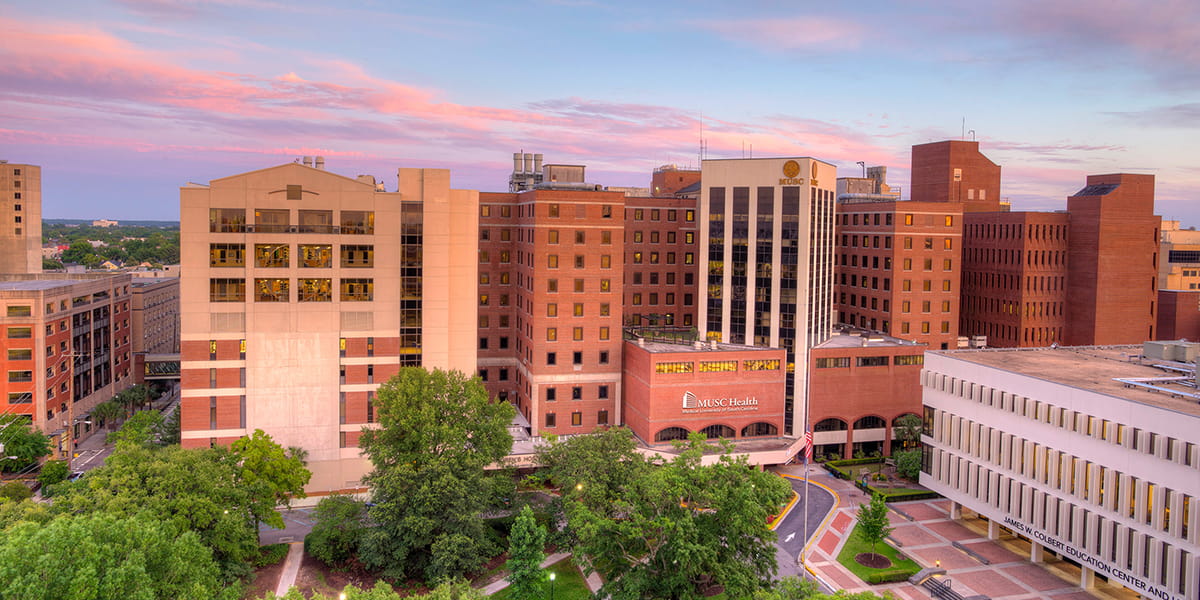 Fetter Health Care, MUSC Health Leads the Way in Plans to Improve Access to Health Care and Help Reduce Health Inequalities | MUSK
Organizations sign membership agreements, create framework conditions for greater impact
CHARLESTON, SC (October 7, 2021)–MUSC Health and Fetter Health Care Network, a state-qualified health center for the counties of Charleston, Berkeley, Colleton and Dorchester, have announced membership to improve access to care for patients, address health inequalities, and improve community health.
Membership includes opportunities to coordinate care when Fetter patients need MUSC specialty or hospital services, as well as other community initiatives to improve access to quality health care for all residents. Fetter is one of the earliest MUSC Health partners in a nationwide strategy to improve access to health care for rural and underserved communities through new agreements with FQHCs in those communities. The two organizations recently collaborated on a joint COVID-19 vaccination event at Ladson Fairgrounds, where interested patients could also sign up for the federal health insurance exchange to cover their future health needs.
"We are honored to partner with MUSC and pool our efforts to serve the community," said Aretha R. Polite-Powers, DHA, CEO of Fetter Health Care Network. "Fetter is excited to join forces and we look forward to making an even more positive impact on the lives of people across Lowcountry."
The MUSC Health and Fetter agreement will guide the strategy for the further development of a number of initiatives that will improve access to health care for underserved populations in the Charleston area, with an emphasis on evidence-based strategies that lead to sustainable and positive health care Effect.
"As part of our local and nationwide mission, we are committed to providing timely and effective solutions that improve access to health care for underserved communities," said Patrick J. Cawley, MD, CEO of MUSC Health Systems and vice president of health affairs for the university. "This framework is critical to driving a number of initiatives that will improve access to health care for underserved populations in the Charleston area. By working together, we can have much more control over the complex and intertwined issues that lead to access issues and supply disparities. Fetter is a trusted resource in the local community and we look forward to working more closely with them. "
###
Via Fetter Health Care Network
Fetter Health Care Network is a government health center (FQHC) founded in the state of South Carolina in 1975 as a 501 (c) (3) nonprofit organization. Fetter provides comprehensive services to insured, uninsured, and underserved residents in Berkeley, Charleston, Colleton, and Dorchester Counties. Today Fetter Health Care Network has 27 different locations including a mobile dental unit, medical laboratories and pharmacies.
About MUSC
Founded in Charleston in 1824, MUSC is home to the South's oldest medical school and the state's only integrated academic health sciences center, with a unique mission to serve the state through education, research and patient care. Each year, MUSC trains more than 3,000 students and nearly 800 residents in six colleges: Dentistry, Graduate Studies, Health Professions, Medicine, Nursing, and Pharmacy. MUSC raised more than $ 271 million in biomedical research funding in fiscal year 2020 and continues to be a leader in the state in raising funds from the National Institutes of Health, with more than $ 129.9 million. For information on academic programs, visit musc.edu.
As the Medical University of South Carolina clinical health system, MUSC Health is committed to providing the highest quality and safe patient care while training generations of compassionate, competent health care providers to serve the people of South Carolina and beyond. Nearly 25,000 members of the care team care for patients in 14 hospitals with approximately 2,500 beds and 5 other hospital locations under development, more than 300 telemedicine locations, and nearly 750 care locations in the Lowcountry, Midlands, Pee Dee, and Upstate regions of South Carolina. In 2021, US News & World Report named MUSC Health the No. 1 Hospital in South Carolina for the seventh consecutive year. To learn more about clinical patient services, visit muschealth.org.
MUSC and its affiliates have a combined annual budget of $ 4.4 billion. MUSC's more than 25,000 team members include world-class faculties, doctors, specialists and scientists who deliver breakthrough education, research, technology and patient care.