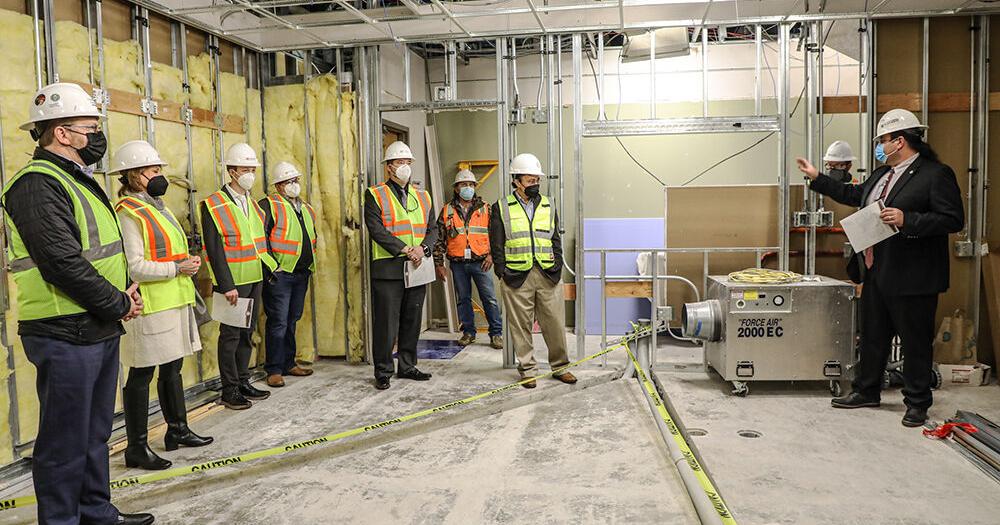 CN nears finish line on high healthcare investment | Health
TAHLEQUAH — The Cherokee Nation plans to complete more than $12 million in health care improvements this year at clinics across the reservation.
Ongoing construction projects are at Vinita Health Center, Will Rogers Health Center in Nowata, Cooweescoowee Health Center in Ochelata, and Three Rivers Health Center in Muskogee.
"All of these projects will be completed this year," said Dr. Steve Jones, executive director of health services, to tribal councils in March. "We're very proud of the expansion and the work that all of our employees are doing to keep these things going, along with the normal things we do when caring for patients."
According to CN, the expansions and upgrades will create 31 jobs and a total of more than 15,000 square feet of space.
Jones will add computed tomography, or CT, scanners at Vinita and Muskogee clinics at a total cost of $4.5 million. Both projects are intended to create three jobs each. Completion dates are May and August for Vinita and Muskogee, respectively.
Nowata Clinic upgrades include an expansion of the optometry program and the addition of dental services. Optometry services are currently housed "in a hallway with an office and a closet," Jones said, adding that the total investment for optometry and dental services will be $3.9 million.
"And it will add about 13 jobs to Nowata," he noted.
These projects are expected to be completed in September.
In Ochelata, the CN is expanding basic services.
"We're also adding a dental extension and lab remodel to accommodate some new equipment," Jones said. "That's a $3.8 million investment and 12 additional jobs."
These projects are also expected to be completed in September.
Jones also noted that the CN Health System will start a pediatric residency program in July.
"That's what we were licensed for, and we're going to have our first three pediatric residents this year," he said. "This is a three-year residency program and we will have three residents each year. We will have a total of nine on campus that will coincide with our primary care residency program. So this will be our second residency program that we have initiated and we will reside exclusively within the Cherokee Nation."