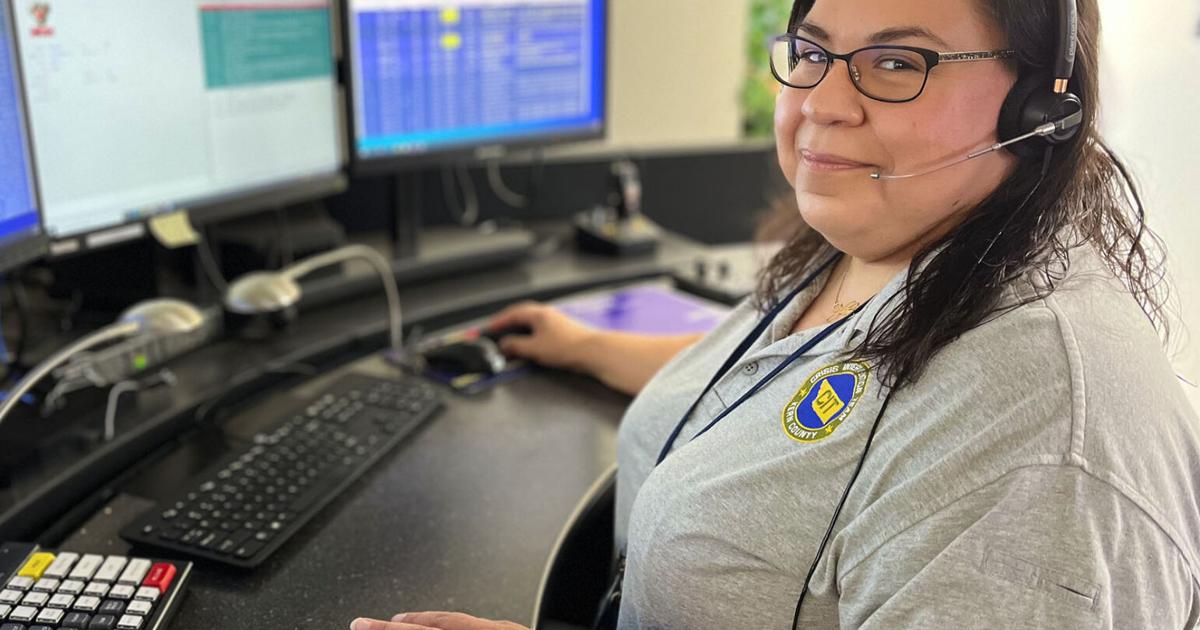 Bakersfield's First-Ever 911 Dispatcher Tasked with Delivering Mental Health Care | news
Delphina Rojo never imagined going into psychiatry.
But after gaining years of experience at Kern Behavioral Health & Recovery Services and a bachelor's degree in criminal justice from CSUB, Rojo is now taking Bakersfield's first position as a recovery specialist tasked with handling 911 calls that certain Fulfill criteria. She provides psychiatric services for the Bakersfield Police Department Communications Center.
"A mental health worker would look for other things in law enforcement because of our training," Rojo said. "Rather, it's about connecting with the individual and guiding them towards what is most beneficial for their mental health."
About 76 percent of the calls Rojo has taken since it began in August 2021 have been assisted with a psychological response rather than a police officer, said Fernanda Ramirez, head of Rojo's interim unit.
That success led to plans to expand the program, Councilman Eric Arias said.
The City Council intends to add three more dispatchers who will be charged with similar duties, per the city's proposed budget. The total cost for the program is $400,757, according to a plan expected to be discussed during a June 15 council meeting.
"The hope is that with these extra three people, we will provide 24/7 … opportunities for every person facing these types of mental health crises," Arias said.
How it works
"I can't take it anymore. Nobody cares about me."
Rojo said she heard that chorus when she was answering calls. This statement, along with the caller's statement that they swallowed an entire bottle of pills, prompts them to send the police.
But other, less extreme situations allow Rojo to listen. Some calls can last up to 30 minutes and end with referrals to various mental health services or the use of a mobile assessment team, Rojo said.
Ramirez said the mobile teams, made up of Kern BHRS employees, respond with officers to situations where services other than the police are needed.
Some people just need to vent, she said. Typically, 911 dispatchers will take a call and transfer the person to Rojo if the caller is speaking quickly and not listening to the instructions.
Rojo said she tries to answer a few questions when she first picks up a call: What's the temperament of the caller? How do you listen to questions? What happened before they called 911?
Rojo has a soothing voice, said Ramirez, her interim supervisor.
"It's a natural gift," Ramirez said.
The supervisor has observed calls beginning with heightened anxiety and rambling. Rojo then applies grounding techniques and the conversation ends with the caller calmly thanking Rojo, Ramirez said. There is no need to dispatch a mobile assessment team or the police who could aggravate a situation.
Rojo, using her connection at Kern BHRS, can provide teams with knowledge of a repeat caller and send potential help, Ramirez added.
"It's a privilege to be a part of the lives of so many people," said Rojo, a Highland High School graduate and lifelong resident of Bakersfield.
"supervisor" instead of "enforcement"
Arias said city officials were trying to reconsider their approach to various emergencies following the death of George Floyd and the resulting protests. They have partnered with BPD and Kern BHRS to create a pilot program for mental health dispatchers to measure outcomes over the past year.
BPD spokesman Robert Pair said he would welcome the addition of people tasked with providing mental health support.
Mental health experts offer a "carer" response rather than "enforcement," Pair said, citing the example of a resident who contacted 911 dispatchers multiple times a day who was concerned about someone having his brain wiretapped and controlled, said pair.
Deploying a police officer every time to ensure their safety is one possible solution, but connecting that resident to a mental health service can lead to "alternative strategies," he added.
Officers who repeatedly respond to such situations have declined, Pair said, allowing police resources to address criminal activity instead.
"Having someone connected to the system (like Rojo) … tremendously important, not just for the safety of that person, but for the safety of our community overall," Pair said.
You can reach Ishani Desai at 661-395-7417. You can also follow her on Twitter at @_ishanidesai.