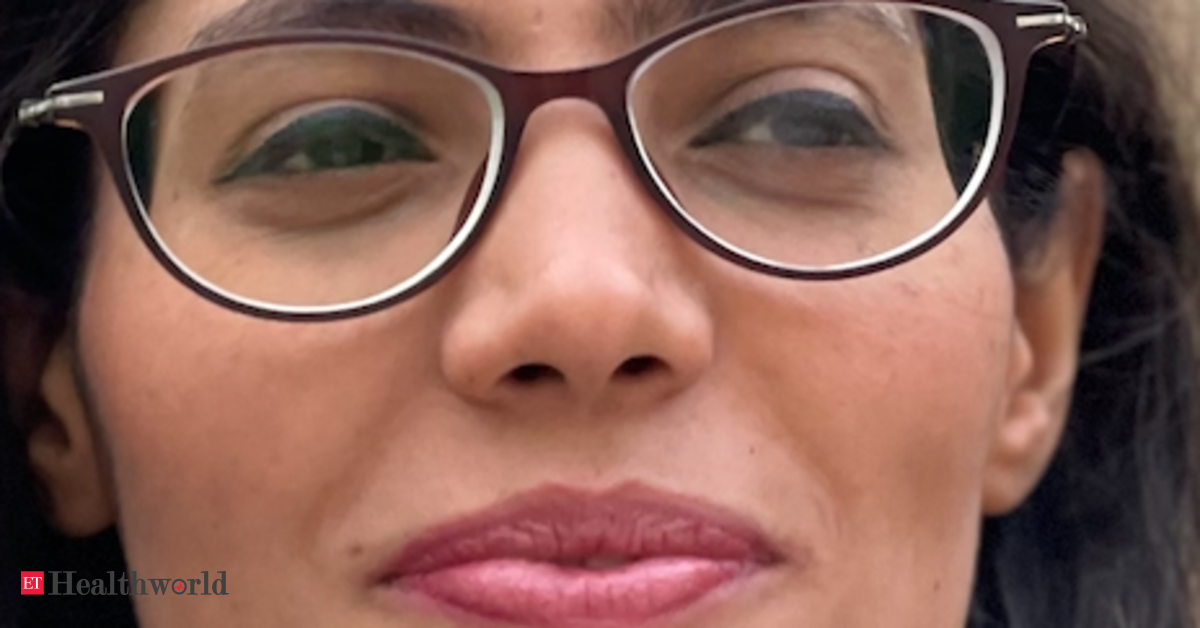 Ariba Khan, CEO, JumpingMinds, Health News, ET HealthWorld
Shahid Akhter, Editor of ETHealthworld, spoke to Ariba Khan, CEO of JumpingMinds to learn more about the startups pushing into
mental health
using a range of advanced tools and technologies such as AI, ML and Big Data.
Mental health: impact of Covid-19
There was a multitude of ups and downs and being "just okay" was the predominant emotion, accounting for almost 30% of people. The main trend we observed during the pandemic (right in 2021) was that 1 in 2 people wanted to speak to someone who could listen to them without fear of being judged. Over 50% of these individuals wanted to talk about challenges in their relationships, followed by personal growth. It's been a rollercoaster of emotions that we've experienced during the pandemic.
Mental health: challenges and opportunities after Covid-19
Good mental health is fundamental to overall health and well-being. According to the WHO, before the pandemic, many or most countries spent less than 2 percent of their national health budgets on mental health and struggled to meet the needs of their populations. The pandemic increased demand for mental health services.
While the challenges of awareness and education remain, there has been a shift in acceptance that it is important to take care of our mental health as much as our physical well-being. The pandemic has been an eye opener, certainly to fill in the gaps in the mental health ecosystem that we call the white space. Technology (AI) will be the game changer here, especially when everyone is connected to their devices, it can offer innovative ways to improve mental health outcomes.
Mental health: impact of technology
AI in the mental health ecosystem could be a game changer. Using this technology, professionals could search patient records that contain their behavior, patterns, history, or other insightful data that can help them make better decisions. As there is still a lot of stigma attached to mental health and many people find it difficult to share their thoughts, openly express their emotions or feelings. A safe and interactive platform, enabled by advanced technology, offers a chance for those who feel too self-conscious and encourages them to take the first step towards self-care.
Mental Health: Guidelines
The Mental Health Care Act, 2017 of India stipulates that "every person with mental illness shall be treated as a person with physical illness in the provisions of all healthcare". The 2021 union budget was another welcome step by the government. This will likely give India a boost to prioritize mental health for employees too.
Private sectors have also started to prioritize employee mental health, while the majority of start-ups also include mental health days off or long weekends. Smart apps have played a big part in helping people say it to feel better or by offering newer forms of meditation techniques like nature sounds, peace zones, etc.
FM Nirmala Sitharaman's decision to include Mental Health in #Budget2022 was a warm and welcoming move. Governments' approach to getting started early in the #MentalHealth cycle aligns perfectly with jM's approach. The Covid-19 pandemic has accentuated mental health problems in people of all ages, and the plan to launch National Tele Mental Health will certainly improve access to quality mental health counseling and care services. 23 telemental health centers will be set up to help people with mild to mild mental health problems. NIMHANS at the core and IIIT Bangalore provide technical support.
Mental Health: Role of JumpingMinds
JumpingMinds was the result of a friend in a stressful situation where he needed urgent (mental) help during the pandemic. JumpingMind's The Friends Therapy takes a user-centric approach to making wellness easy, accessible and fun, with a strong focus on advanced technologies such as AI/ML and Big Data. and enjoyable experience for our users within seconds. We've consistently found that ~70% of jM users feel better after just one conversation.
In just over a year, we've built a community of over 250,000 members that has impacted more than 6 million people. People want smart, quick and easy help, which is our core offering. Peer-to-Peer Therapy or Friends Therapy has been a big hit in the 18-40 age group (focus on students and young professionals).
I have been closely associated with the health tech industry for 8 years. When Piyush Guptas, co-founder and CTO of jumpMinds, stress levels were starting to take hold during Covid-19 and he just couldn't seem to find a solution, a long conversation with him sparked the idea of ​​Friends Therapy. Seeing stress levels rise to unprecedented levels, especially during the pandemic, has also pushed us to build India's largest mental health community – and so, in 2021, jumpMinds was born.
JumpingMinds: Financing and future expansion plans
As a very cost conscious company, we are primarily focused on organic growth and have been blessed with amazing users who shower us with their love and word of mouth. However, we closed our pre-seed round at $0.5M from marquee funds and angels like Hero Family, Kolte Patil, Arjun Vaidya etc. to accelerate our growth and product development and become the standard go-to -Feel to become Better platform.
Future expansion is set to go global and spread $1 billion worth of smiles with the goal of making mental health easy and accessible to all.