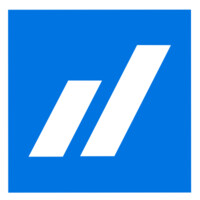 Afficiency announces Series A investment round
Afficiency announces Series A investment round
By Edlyn Cardoza
today
efficiency
API
Digital Insurance Products
Afficiency, an InsurTech transforming the end-to-end life insurance Acquisition Process, recently announced it had raised $7 million in a Series A investment round led by IA Capital Group, with participation from Impression Ventures, SBLI (The Savings Bank Mutual Life Insurance Company of Massachusetts) and Western & Southern Financial Group has secured. The round was significantly oversubscribed, bringing the total raised by Afficiency to $10.2 million.
The investment will help advance Afficiency's strategy to modernize the life insurance market and provide agents, merchants, carriers and other valued partners with 100% digital life insurance products during the session through custom integrations. Afficiency's API allows partners to bring products into their native environments, and for those starting from scratch, Afficiency offers pre-built digital interfaces.
Afficiency has been scaling and rapidly approaching profitability since its inception in 2018. Its capital-efficient business model is already driving millions of dollars in gross premiums written each month through its platform and is seeing 1000% year-over-year revenue growth.
"At Afficiency, we are dedicated to providing life insurance sellers with more relevant products and an easier buying experience for their customers, and we're passionate about overhauling the outdated life insurance buying process," he said Mark Scafaro, CEO and co-founder of Afficiency. "This funding round will help us expand our partnership network, bring multiple new products to market and expand our team with the next generation of insurtech talent."
Afficiency's business is focused on enabling life insurance distribution. Almost overnight, traditional distributors can empower their agents to sell digital insurance products that can be underwritten in seconds and sold in minutes, not days and weeks. Afficiency enables a new cohort of digital traders such as FinTechs, which have never sold life insurance before, and InsurTechs.
Afficiency helps these companies serve their growing customer base with fully digital insurance products that can be quickly integrated into a digital customer journey. Afficiency supplies such products to several startups, including Sproutt, the insurance company that uses data and AI to reward people who lead healthy lives, and Pendella, a startup tech company that offers channel partners an end-to-end digital platform for life and disability insurance offers porters.
"Afficiency is perfectly positioned with its suite of APIs to enable digital distribution of life insurance and serves as a valued partner for established carriers, distributors and insurance newcomers," said Afficiency Rick Viton, Partner at IA Capital Group, who joins Afficiency's board of directors. "We are excited to contribute to Aficiency's growth story and know that its technology will continue to drive innovation to make life insurance more accessible to the uncovered or underinsured."
IA Capital Group is a New York-based private investment firm and manager of the Inter-Atlantic Funds. IA Capital Group partners with innovative entrepreneurs on venture and growth capital investments in the InsurTech and FinTech sectors.
Afficiency was founded under the vision of co-founders Mark Scafaro and Ravi Arasan, two industry experts who brought a passion for overhauling outdated life insurance processes.
previous article
Airwallex launches a new expense management solution for businesses
Continue reading