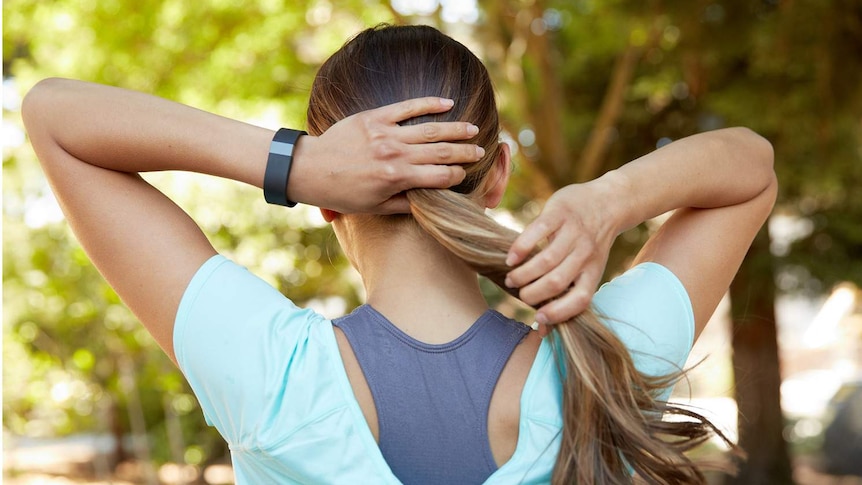 According to the report, private health care is facing a "death spiral" when young, healthy users abandon insurance
Australia's health system has become more and more unfair, costly and confusing, according to a new report that sees the federal government facing an impending crisis that can only be averted through urgent reforms.
Important points:
The report predicts an "exodus" of young and healthy people from the private health system
Private HealthCare Australia says insurers are struggling to cope with older, sicker patients
The Grattan Institute says the government must consider industry reforms within 18 months
The Grattan Institute report paints a bleak picture of the private health system and says it is "riddled with inconsistencies and perverse incentives".
If current trends continue, Australia will find itself in a "death spiral" with young and healthy people abandoning private health insurance and leaving behind a greater proportion of unhealthy, older and expensive consumers.
This will continue to drive up premiums, lead to a further exodus of healthy consumers and put insurers under immense cost pressure.
The director of the Grattan Institute's health program, Stephen Duckett, said the government will inevitably face the question of how to deal with such a crisis.
He said government subsidies and fines to encourage people to take out private insurance are already waning and the government must wonder whether subsidizing private health care is warranted.
"The [government] at some point, probably in the next 18 months or so, it has to intervene and it has to deal with the issue of its policies, its bureaucracy that needs to be addressed and how will it do that and what is the future of the industry, "said he.
"It's not enough to support the private health insurance rebate, the industry needs to be reformed, it needs to be reformed in the way it is regulated, it needs to be reformed in the way the different parts the industry react to each other.
'It's a waste of money'
Nathan Wood, 33, works in the music industry and is one of those healthy young people who recently dropped out of private health insurance.
He used to have basic insurance, but when he paid more than $ 1,000 in daily surgery costs, he questioned the value of his insurance.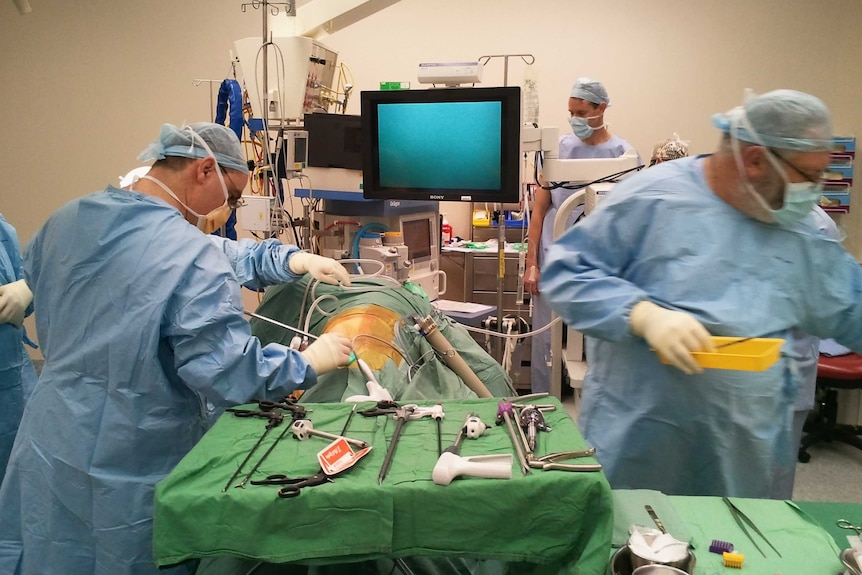 "I had a procedure and was talking to one of the nurses when I came in and she asked if I had health insurance and I said I had one, but I had a basic package and it didn't seem to cover anything." he said.
"Quite a surprise to hear that from a healthcare worker herself.
"If it comes up in conversation, I call it a waste of money."
The top private health insurance company, Private HealthCare Australia, agreed that the brain drain of young people like Mr Wood posed a challenge to the sector.
Rachel David, CEO of Private HealthCare Australia, said like the Medicare system, private health insurers are struggling to cope with older, sicker patients.
"We know people are not willing to pay much more premiums than they are now," said Ms. David.
"But the problem is that when this large population goes through the system, they have more surgery and live longer, which the younger person – the younger and healthier person – sees their costs go up and you don't see them get something in return because they subsidize the older generation.
"These challenges are well documented and we think the time has come to stop talking about the issues and implement practical solutions to premium increases to improve access to things like elective surgery."
However, she said the private health sector had an important role to play in relieving the burden on public hospitals.
"As more people drop out, I think you will see increasing pressure on hospital waiting lists, especially for important, non-emergency operations like joint replacements," she said.
"We know that if attendance dropped from 45 percent to 30 percent, another 10 million people would be on hospital waiting lists."
Report sparks calls for health sector investigation
Leanne Wells, executive director of the Consumers Health Forum, said the report should encourage the government to conduct a full investigation into the sector.
"The profound questions about private health insurance and its value to the individual and the system in the face of long-term challenges are not new," she said.
"The current agreements are undermining that and we need to reverse that."
In a statement, a spokesman for Health Secretary Greg Hunt said the government had already implemented major private health insurance reforms in over a decade that will make insurance easier and more affordable for Australia.
"Work with the health sector has already begun to identify and implement the next wave of positive reforms to private health care to further improve affordability and value to consumers and ensure the system remains sustainable," he said.
"Australia has one of the best health systems in the world based on private and public health care."